The Water Crisis In Metro Manila Could Be Solved By Year 2021
WATER CRISIS – Water supply shortages in Metro Manila could finally be fixed in the next two years with the new water project presented.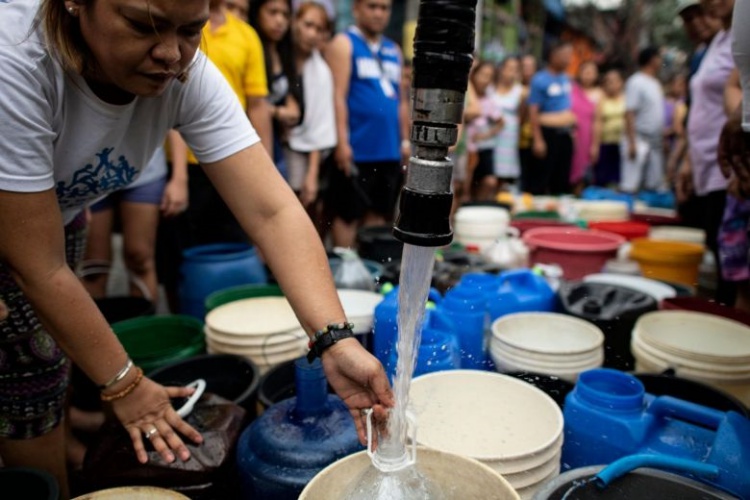 Shortages in water supply in Metro Manila has been a recurring problems to the residents in the past few months. Noticeably, water is one of the most vital necessity in human survival.
A joint project featuring the collaboration of Enrique Razon' Prime Infra and Oscar Violago's San Lorenzo Ruiz Builders Group (SLRB) spurred the Wawa Bulk Water Supply Project.
The Wawa Bulk Water Supply Project was approved by the Metropolitan Waterworks and Sewerage System (MWSS) giving the assurance of adequate water supply to be provided within two years.
After MWSS' affirmation, Razon gave his assurance that the project would be developed quicker to allow at least 80 million liters of water to be available to several areas under Manila Water daily.
Razon expressed gratitude for MWSS for granting their approval in his statement:
"We thank the decisive leadership of MWSS for the approval of the project and assure them of our commitment to help in solving the current water crisis."
The proposed project intends to make connected waterways from the Wawa Dam in Rizal province to help supply Manila Water's concession regions.
If the project was successful, it could add 500million liters of water a day to the current supply, raising Manila Water's supply by at least 30 percent.
The project was approved recently after discussions in two separate board meetings conducted on May 9 and May 22 of this year.
Franklin Demonteverde chairman of Metropolitan Waterworks and Sewerage System (MWSS) and Reynaldo Velasco – MWSS administrator -proclaimed the project approved on May 23.
This is based on an article from Philstar.
Velasco also said that water supply security is one of the top priorities of the administration. The approved joint project is a huge part in successfully attaining their vision.
That is all there is to it, at least for now. We'll post updates as soon as we got them.
comment(s) for this post "Water Crisis In Metro Manila To Be Resolved By 2021". Tell us what you think abut this post by leaving your comments below.