VCM reported malfunctions reached 220% than in 2016
Vote Counting Machine (VCM) has a reported 220 percent increase in malfunction cases than during the election in 2016.
The Commission on Election (COMELEC) stated this on Monday, May 13, 2019.
Based on the report from The Philippine Star, there were already around 400 to 600 cases as of the afternoon of the election day.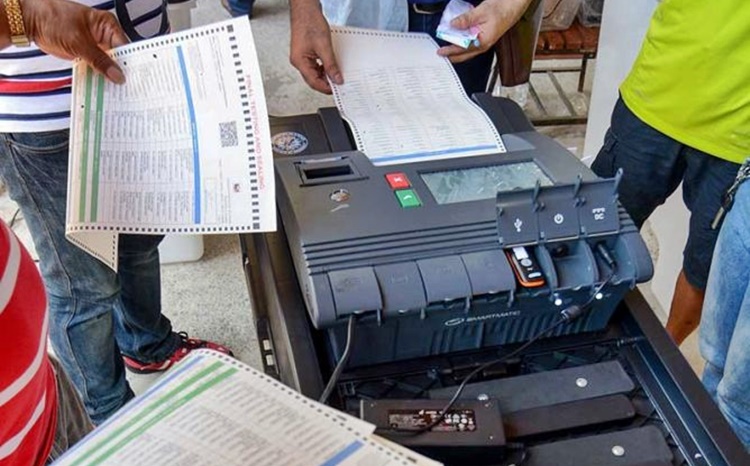 In line with these incidents of malfunctioning machines, COMELEC's James Javier it is not something to worry about.
There are around 85,000 VCMs in use nationwide, compared to the malfunctioning VCMs, the number is not outside of the expected number, according to him.
During a press conference in Pasay, Jimenez said, "It is perhaps still small, out of 85,000. It still seems to be within the range."
He added, "The reason it's so jarring is that we had fewer incidents in 2016."
Jimenez also pointed out the fact that the machines were new when they were used in the election three years ago.
"I cannot say for a fact that that is a factor, but again that is a fact. They were brand new at the time. We will know when we analyze all of the different failures that we're seeing," the Comelec official said.
Meanwhile, Former Comelec Commissioner Gregorio Larrazabal said that he is disappointed with the large number of malfunctioning VCM.
Based on the report, Larrazabal had this tweet about the situation:
"These are things that should not happen anymore now. This is the 4th automated elections!
"Now in Makati City, voting stopped because they ran out of felt-tip markers.. How can the Electoral Board run out of felt-tip markers? This is supposed to be a non-issue."

What can you say about this?
READ ALSO: Netizens Conclude This Is Alex Gonzaga's Reason For Attending Dinner At Palace