Philippines And China Recently Agreed To Work On 'Irritants'
PHILIPPINES AND CHINA – The Chinese government is looking forward to resolving 'irritations' and disputes with Philippines through bilateral talks, Malacañang revealed last Monday.
A bilateral meeting between the leaders of the two countries was held recently at Beijing. Where the Chinese President Xi Jinping referred to President Rodrigo Duterte as his 'genuine friend'.
Read more about it here.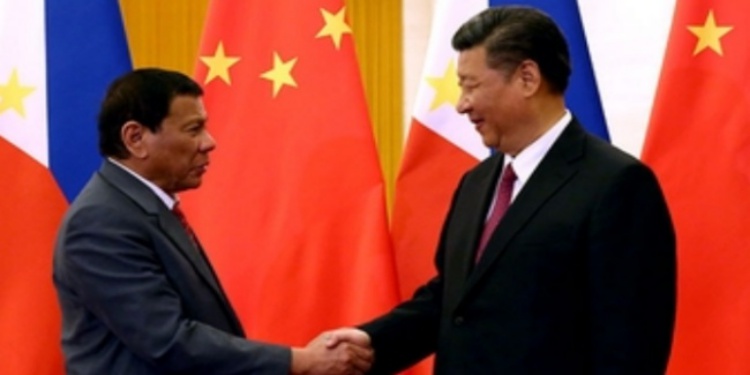 Malacañang Spokesperson Salvador Panelo reported that during the visit to Beijing last week, President Duterte brought the West Philippine Sea/South China Sea dispute up to the discussion. However, the specific details about the dispute were not discussed.
This is according to an article from Inquirer. Based on the article,
According to Panelo, President Duterte mentioned the 'irritants' – he referred to the issues that came with the dispute. Including the presence of Chinese vessels, alleged harassments and everything else.
Meanwhile, both government leaders reiterated their stands on the present situation. Both leaders also agreed to work to get rid of whatever irritants or challenges through peaceful talks.
The mentioned irritant came to existence after the 2016 Arbitral ruling that invalidated China's claim of almost the entire West Philippine Sea.
Both leaders agreed to put the mechanisms of bilateral relations into use in resolving the dispute.
Before the recent bilateral talk, Philippines also filed a diplomatic protest against the Chinese government because of the presence of Chinese marine vessels within the perimeter of Pag-asa Island (Thitu Island).
Xi Jinping also said that he did not recognize the arbitral ruling in a conversation with President Duterte.
Both presidents agreed to continue the discussing about the maritime row and the arbitral ruling in the next Bilateral Consultation Mechanisms on the South China Sea. A meeting that the countries set up back in 2016.
That is all there is to it, at least for now. We'll post updates as soon as we got them.
comment(s) for this post "Philippines And China Eyes Conflict Resolution". Tell us what you think abut this post by leaving your comments below.