Cebuana's Unique Pre-Debut Shoot Goes Viral
CEBUANA – Netizens lauded the unique pre-debut shoot of the Cebuana named Vanezza Faith Miranda.
Some Filipina celebrates their 18th birthday in a glamorous way. It has been a tradition in the country to throw large a large party and perform traditional dances.
A debut comes with a traditional ceremony like "18 Roses Dance," "18 Candles," and "18 items."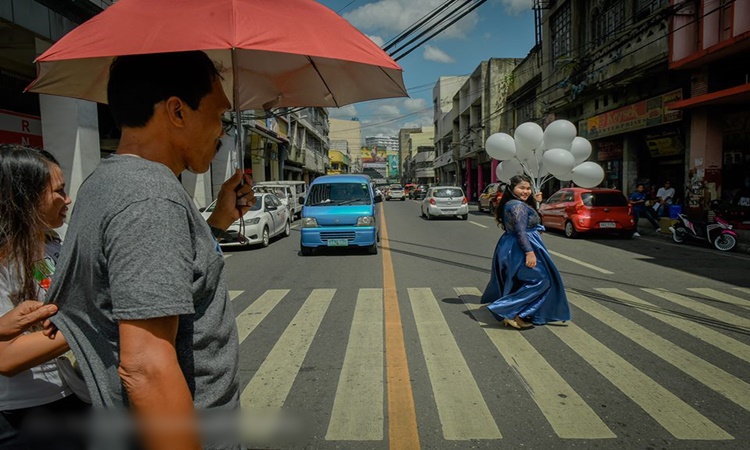 But before the debut ceremony, there is the photo shoot. The photos of the debutant that will be displayed on the event or kept as a remembrance.
Either of the photographer or debutant who will decide for the concept of the shoot.
Some young females often chose to have their pre-debut shoot in a very glamorous way by wearing gorgeous dresses or traveling to beautiful places.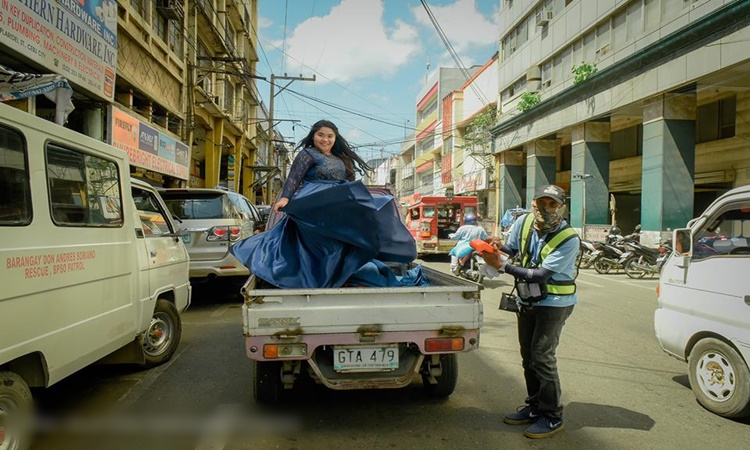 Meanwhile, a debutant from Cebu City named Vanezza Faith Miranda has a very unique concept taken by Extreme Details Photography.
The lovely debutant chose to pose wearing her blue dress along with the beautiful sights, culture, and people in Cebu City. Her photos were priceless, realistic and beautiful.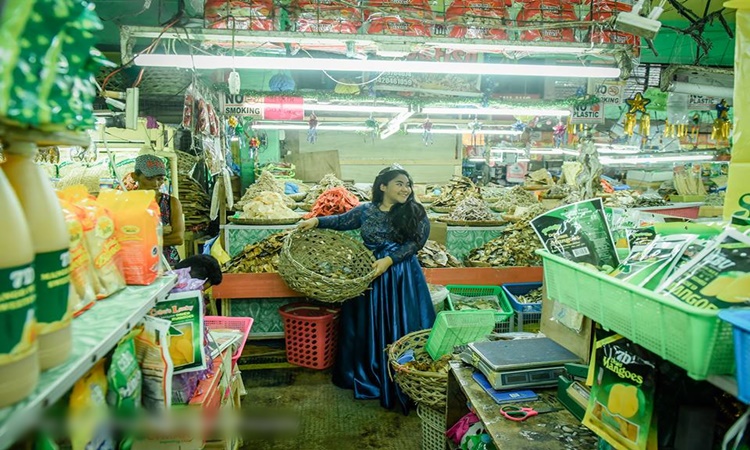 On her Facebook post, the Cebuna explained why she chose to have her photo shoot in the streets of Cebu.
"I just wanted to be authentic on my theme. I wanted to showcase Cebu and Cebuana beauty…"
"Adulthood will take you to these places. Places where adventures awaits and your soul must be brave enough to face it. The world of legality welcomes you to a more realistic responsibilities and not a princess' duties," she added.
Countless netizens were astonished by the simplicity and beauty of the Cebuana's pre-debut shoot. Here are some of their comments on the post:
@Lauren Smith: "Oh my goodness! Absolutely blown away!! So beautiful"
@Des Lour Bit: "A proud young Cebuana lady indeed, praise the Lord!"
@Knol Rhum AreThe: "Congrats!!! So nice !!! So simple but yet so elegant. Happy legality ahead!!!"
What can you say about this article? Leave your comment and reactions below.