A netizen exposed the alleged anomaly behind the MWSS water shortage
The Metropolitan Waterworks and Sewerage System (MWSS) announced a water shortage in several areas in Metro Manila but a netizen exposed that there is an alleged anomaly in it.
Last March 10 the MWSS released a list of affected areas where residents are advised. The agency stated that it is due to operation adjustments.
Following this, the MWSS assured the consumers that its public plans will solve the water shortage in Metro Manila and nearby areas for the next 10 to 15 years.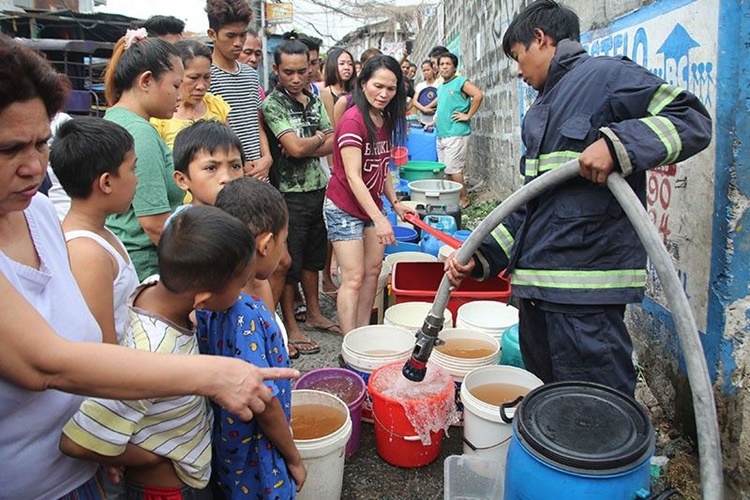 However, a certain netizen, Angel Salazar exposed the alleged anomaly behind this problem.
It all started on the Facebook post of MWSS chief regulator Patrick Ty. He explained why Metro Manila experienced water interruption.
Ty said that there is no new water source since it hasn't been raining and the reserve at the La Mesa dam is not getting replenished.
Then, Angel Salazar simply commented, "open the bypass and the problem will be solved."
A netizen replied that Salazar seemed to be perceiving the problem as simple as that.
Salazar explained that she was an employee of MWSS from 1982 to 2012 and she knows how the things work in the agency.
She also stated that the problem in water shortage started when the MWSS regulatory board ordered the closure of the bypass. Several netizens asked her to explain what she was talking about.
Patrick Ty answered that he did not order the closure of the bypass but Salazar blamed the MWSS regulatory board for this problem.
"Closing the bypass is detrimental to Manila Water but so favorable to Maynilad. Why then did you order the closure of the bypass," Salazar said.
Ty said that Salazar is misinformed but the former MWSS employee slammed this remark from the chief regulator.
Salazar explained the system in the agency as she "managed the headworks from 1982".
The reply of Ty to this was "Thanks for enlightening us. I didn't even know I ordered it's closure. Must be my twin evil brother."
Netizen Myles Jamito posted the screenshots of the post and the revelation of Salazar.
Jamito wrote:
"So, the Chief Regulator of MWSS posted a status update with numbers and percentages and other technical stuff explaining why there's a shortage of water for Manila Water customers. It looked solid – until Angel Salazar, a veteran MWSS former employee started posting comments, stated the cause of the shortage and the quick solution. I took screenshots just in case the Chief Regulator removes his post. Here's the link if you want to read the entire thread:"
True to his presumption, the post of Patrick Ty was already deleted.
What can you say about this?
READ ALSO:
Water Levels In Dams Continue To Decrease Based On PAG-ASA's Data
comment(s) for this post "MWSS Water Shortage: Netizen Exposed Alleged Anomaly". Tell us what you think abut this post by leaving your comments below.