See the Map of the Philippines / Philippine Map Below
PHILIPPINE MAP – Here is a map of the Philippines and some facts and figures about this Asian home country of Filipinos.
One of the most prominent countries across the globe is the Philippines, a Southeast Asian nation which is home to the Filipino people. It is officially the "Republic of the Philippines".
The Philippines or PH, as what many people call it, is widely known to have 7, 107 islands but, recently, there are adjustments in the count due to certain unknown islands.
According to Traveloka, the National Mapping and Resource Information Authority (NAMRIA) has raised the island count to 7,641. Here is a Philippine map or the map of the Philippines: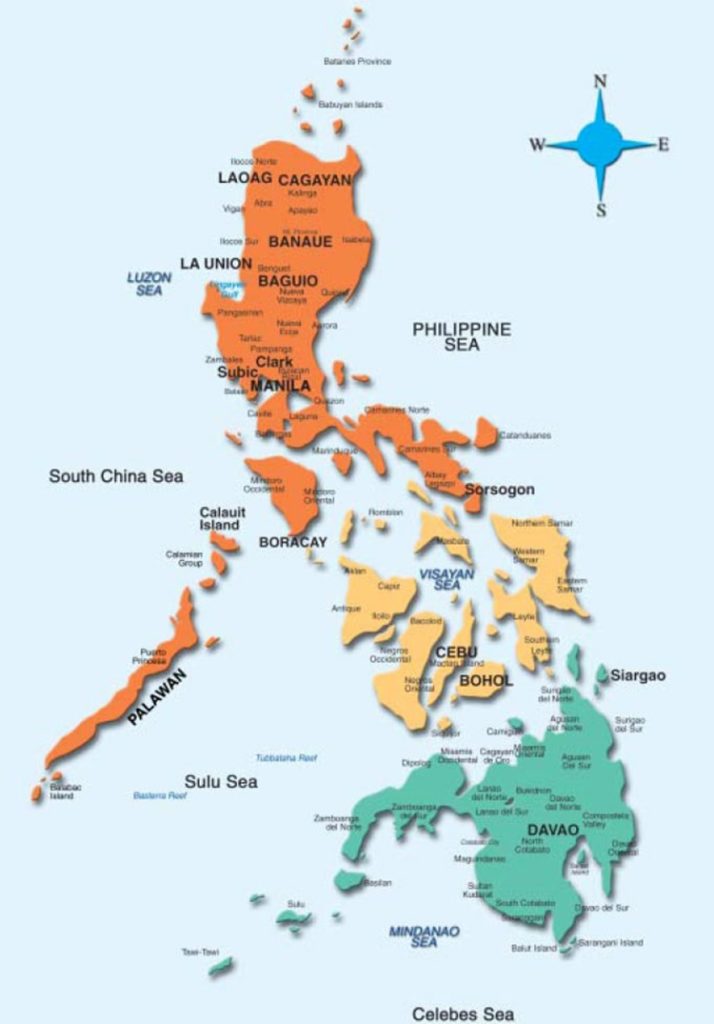 The new count of the islands in the Philippines and the discovery of unknown areas were announced in February 2016 by then Department of Environment and Natural Resources (DENR) Secretary Ramon Paje.
According to the article, the NAMRIA did ground validation on the islands that were discovered in the different geographical divisions of PH.
It could be seen in the Philippine map or the map of the Philippines that there are three geographical divisions – Luzon, Visayas, and Mindanao.
The orange areas are the Luzon areas while the yellow areas are the Visayas areas. The green areas composing the smallest of the three divisions of PH compose the Mindanao.
With regards to the capital of the Philippines, it is Manila in Luzon. The largest city in the country is also found in Luzon which is the Quezon City. It is also the city with the most number of population.
In terms of the government, PH is adapting the democratic type of government with President Rodrigo Roa Duterte as the current national leader. He is followed by Vice Pres. Leni Robredo.
The House of Senate is led by Senate Pres. Vicente "Tito" Sotto III while the House of Representatives is led by former president and now House Speaker Gloria Macapagal-Arroyo. The current chief of the Department of Justice is Lucas Bersamin.
comment(s) for this post "Philippine Map | Map of the Philippines". Tell us what you think abut this post by leaving your comments below.