DOH Studies Possibility of Mandatory Immunization for Kids in PH
MANDATORY IMMUNIZATION – The mandatory vaccination for the kids in the Philippines may be implemented.
The Department of Health (DOH) was alarmed by the number of children who have not gone through vaccinations although basic immunization is free in public hospitals and health centers.
It was found out that a lot of children have not been vaccinated as the measles outbreak occurred in several areas in the Philippines.
Bicol region, MIMAROPA, Cagayan Valley, and CALABARZON are among those places wherein an outbreak of measles was declared. Currently, there are more than 1000 people suffering from viral infection.
The DOH has previously appealed to the parents to go away from the Dengvaxia issue as their children need to be vaccinated. The health department stressed that it is the only way to prevent measles.
Amid the measles outbreak in several regions in the Philippines, the DOH is studying the possibility of implementing mandatory immunization for kids in PH.
Based on a recent report on ABS-CBN News, speaking to DZMM, DOH Secretary Francisco Duque III expressed that they are currently studying other nations that are implementing mandatory vaccinations.
According to the Health Secretary, there is actually an executive order to requires complete vaccination of children upon their entrance to preschool and primary school. However, there are no penalties stated in case it is not adhered to by parents.
Based on the report, Duque expressed that the said executive order was passed under the term of former President and now House Speaker Gloria Macapagal-Arroyo.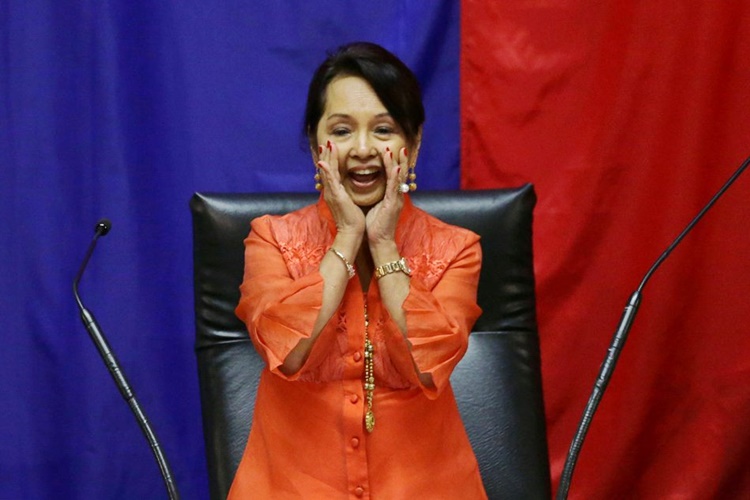 The DOH Secretary went around the hospitals in Metro Manila on Friday to check on the patients suffering from measles. He expressed that he asked parents on why their child was not immunized.
Based on the report, Duque expressed that the parents cited the Dengvaxia controversy as the main reason why they refused to have their kids immunized.
Currently, the investigation regarding the Dengvaxia issue is still ongoing. The House Panel has previously suggested the filing of charges against former President Benigno "Noynoy" Aquino III.
comment(s) for this post "Mandatory Immunization For Kids May Be Implemented in PH". Tell us what you think abut this post by leaving your comments below.