Steps on How to Enroll in BPI Express Online or BPI Online Baking
BPI ONLINE – Here is a simple guide on how to enroll to the Bank of the Philippine Islands (BPI) Express Online banking.
A huge part of the Filipino populace and even Filipino Overseas Workers (OFW) has accounts in the Bank of the Philippine Islands or more commonly known as BPI.
BPI is undeniably one of the largest and the most trusted banks in the Philippines. It got several branches around the country and it also has some branches abroad like in Europe and Hong Kong.
A lot of OFWs trust BPI when it comes to saving their money for the future. Many also engage with the bank in sending money to their families and loved ones in the Philippines through BPI Online banking or BPI Express Online.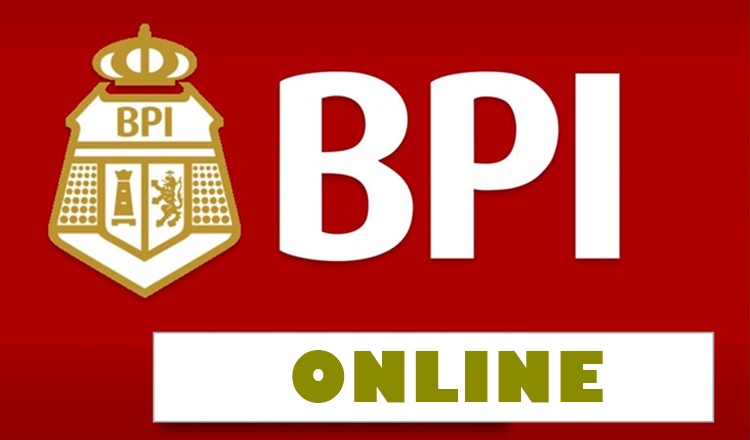 Before you can fully utilize and enjoy the privilege of the BPI Online banking, you must first enroll for an account in its BPI Express Online. Do you wish to be guided in doing so?
Here is a simple guide on how to start your enrollment to BPI Express Online:
1. Visit the official website of the Bank of the Philippine Islands or BPI – https://www.bpiexpressonline.com/.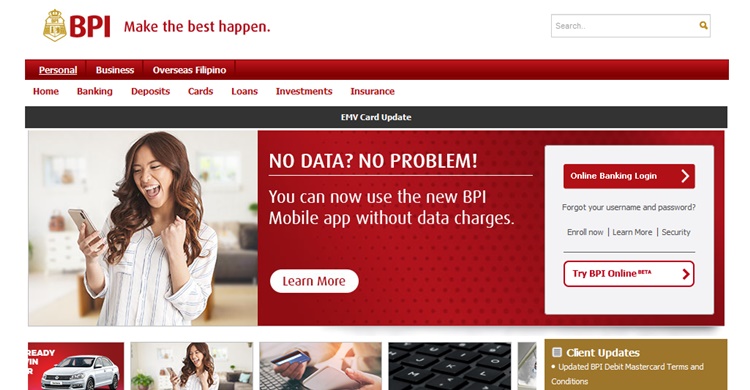 2. Look for the "Online Banking Login" portion and then click "Enroll now".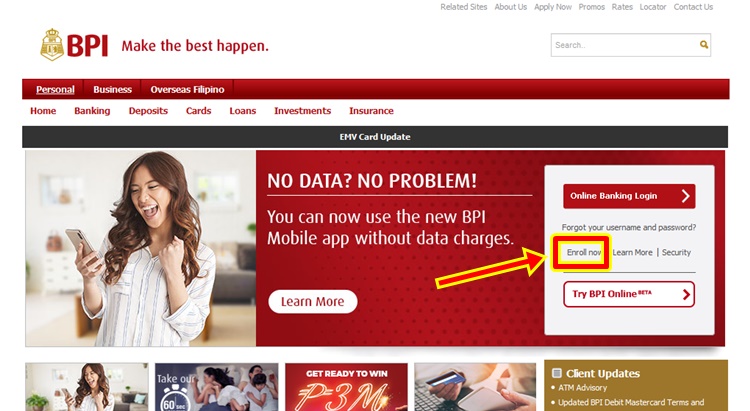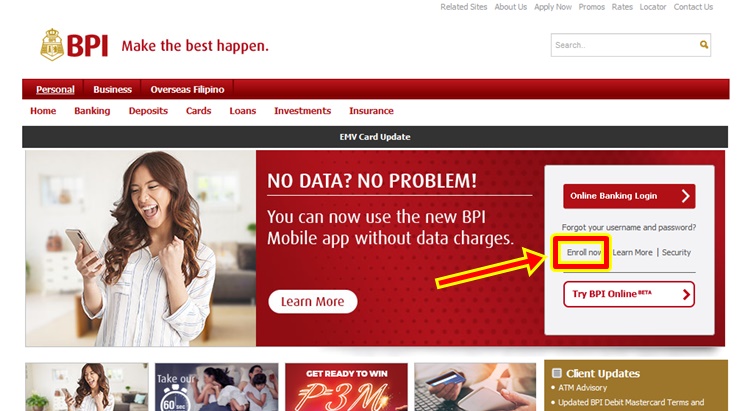 3. Choose the type of account you wish to enroll – whether ATM-based, Passbook-based, BPI Europe Account, BPI Credit Card, and BPI Debit Mastercard. Click on the circle before the account name and click "Continue".
4. Provide the information regarding your residency by choosing between "Within the Philippines" and "Outside the Philippines" and click "Continue".
In case you are residing within the Philippines, your enrollment will be activated by visiting any BPI Express Teller ATM within 20 days.
On the other side, if you are living outside the country, activate your enrollment by printing the duly-accomplished form, signing it, and sending it through mail.
5. Read the Internet Banking Services Agreement. If you agree with all the Terms and Conditions, you may click "Continue" on the box below and then click "Continue" to proceed.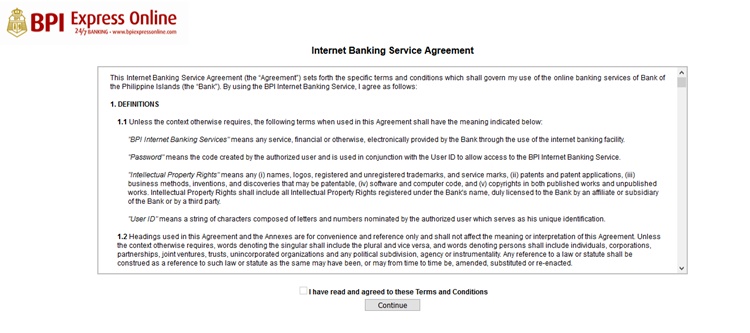 6. Provide your Account Number, Joint-Account Indicator (JAI), and Type of Account. Click "Submit" if you are done.


comment(s) for this post "BPI ONLINE: How To Enroll in BPI Express Online Banking". Tell us what you think abut this post by leaving your comments below.