Here is the Official UPCAT Results A.Y. 2019-2020
Here is the list of passers (G-N) for the UPCAT results Academic Year 2019-2020 released by the University of the Philippines (UP).
The results of the University of the Philippines – College Admission Test (UPCAT) will be available on this website after it was officially released.
The admission test was held in over various testing centers nationwide such as UPEPP (Clarkfield, Pampanga), UP Visayas (Iloilo City), UP Los Baños (Laguna), UP Cebu (Cebu City), UP Tacloban College (Tacloban City), Cagayan de Oro City, UP Mindanao (Davao City), UP Baguio (Baguio City) and UP Diliman (Quezon City).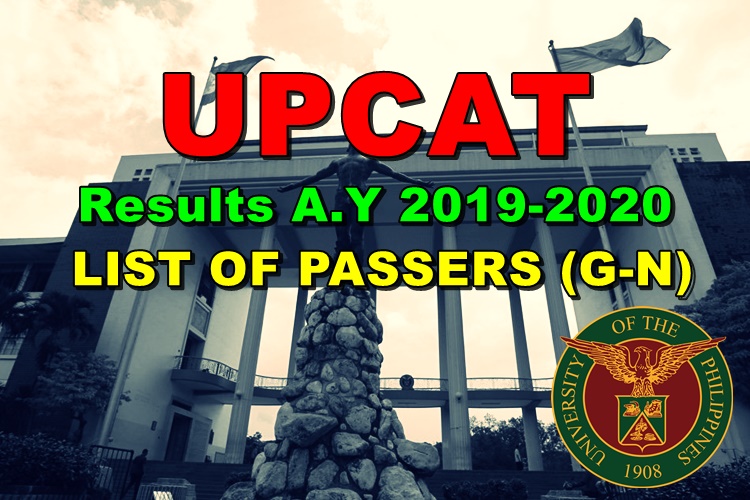 SUMMARY OF RESULTS:
Here is the List of Passers (G-N):
Updating…