"Papapatay ka ng pamilya ko", Nicko Falcis claimed he received this threat from Kris Aquino
Nicko Falcis claimed he received threat from his former business partner Kris Aquino who according to him said "Papapatay ka ng pamilya ko".
The former Managing Director of KCAP or Kris Cojuangco Aquino Productions, the digital company of the Queen of all Media, finally breaks his silence after he received complaints of 44 counts of Qualified Theft.
For the longest time, it was Nicko Falcis' brother Atty. Jesus Falcis who have been vocal of refuting Kris' statements.
Previously, the lawyer claimed that his brother received threat from the social media influencer.
Contrary to the claims of Ms. Aquino and her lawyers, my brother staying abroad is not an indication of guilt. She took away my brother from our family and my brother is forced to stay abroad because of serious threats to his person and safety. I know for a fact that Ms. Aquino threatened my brother: 'YOU FUCKING ASSHOLE NICKO!… DARE TO STEP IN THIS COUNTRY AND YOU WILL BE DEAD.'
Now, Nicko Falcis is confirming that he really received a threat from Kris Aquino.
Based on the report from PEP, on January 4, the finance whiz released his personal statement regarding the accusations from his former business partner.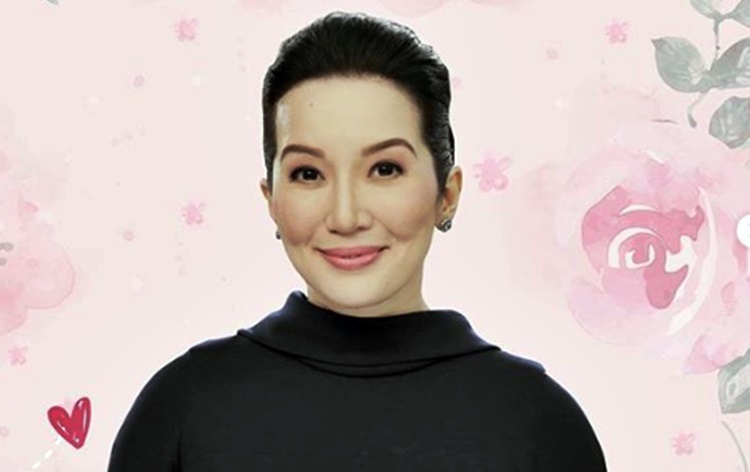 He denied all the allegations against him and said that it was Kris who has not paid him his commission.
Here is Nicko Falcis' personal statement, based on the report.
I was not born to privilege like Ms. Aquino but I was not raised and educated just to steal.

I was lucky to have a mother who worked hard to give me and my siblings a good education. As gratitude to my mom, I dedicated my life in building a good name in the corporate world. That is why Ms. Aquino engaged my professional services. For 18 months, I labored to build her digital and social media career by creating online content and acquiring brand endorsement contracts. Without a TV career anymore, we decided to pursue an online presence to continue attracting endorsements for her.

She committed to pay me a fixed percentage commission for each endorsement closed, and nothing else. All other efforts and time I exerted for her were not compensable. In fact, I have not been paid about P9Million worth of commissions, something she conveniently left out while she has harangued me and my family on her claim that I stole P1.2 Million using a credit card issued in my name.

More outrageously, she libeled me on her social media accounts that I stole from her kids' trust fund accounts to the tune of hundreds of millions! If that was true, then why did she only file a case for unauthorized credit card charges worth P1.2 Million?

I allowed Ms. Aquino to treat me this way because I made the mistake of treating her like family.

I labored to the best of my abilities to transform KCAP into a digital brand. As testament to my professionalism, revenues from her digital career exceeded her revenues from her TV career. By end 2018, Ms Aquino is set to earn over P200,000,000.00 with all of the endorsement deals I closed for her.

Apart from bolstering her brand, I set-up a production organization and built very profitable businesses for Ms. Aquino.

When she first summoned me to her house last September 18, 2018, she started nitpicking about credit card charges amounting to over P400,000.00. I issued a check the next day to appease her and stop her endless tirades even if the charges were all company related.

Question is: Why did Ms. Aquino not en-cash the check I gave and she accepted? Instead, she added more charges and sued me for a total of P1.2Million.

Why is she blowing all of these out of proportion?

She wanted me to be available at her beck and call, something that I could not do given my other work commitments. I still did the best I could and helped her the best way I can. Many times, I performed the role of a PA even if I was not compensated for going beyond the call of duty.

When she took a vacation in Hawaii allegedly for health-related reasons around late July and early September, she wanted me to follow and fetch her. She wanted us to come back to the Philippines together. I couldn't do so since September 8 was the death anniversary of my father and after that I had work commitments with Potato Corner in Australia. When I didn't follow her wishes, the truism that 'hell hath no fury like a woman scorned' became a reality for me. During one of the peaks of her anger, she told me 'You are worse than James Yap…'

At the height of her paranoia about her health, she needed someone to blame.

I kept my silence initially because I thought she was professional enough to allow both of us a quiet separation, which she suggested in the first place.

In early September, Ms. Aquino sent me a message:

"I prayed about it & for this to end properly w/ no questions asked- you need to apply for a short term course or any form of studies that will require your 100% focus & attention. [T]his will be the most credible & believable reason w/ no damage to you & me."

Sadly, these were all hollow words as she changed her mind and started to launch vicious tirades against me, hell bent on ruining my credibility because I know too much. When you work with someone that close for eighteen (18) months, you get to see the real being. And I saw her true nature.

I was forced to seek refuge in a foreign country because Ms. Aquino threatened to have me killed. She also sent messages to my family and friends detailing my private and confidential immigration records. Since an unsuspecting public would never think of her as capable of murder, I am truly afraid for my life.

On September 27, 2018, Ms Aquino asked me to call her while I was away. Our conversation went roughly as follows:

NMF: Madam… hello

KCA: "You fucking asshole Nicko, okay. NO!"

NMF: Madam…

KCA: "HWAG ka nang bumalik sa Pilipinas, nadinig mo, NO, hwag ka, PAPAPATAY KA NG PAMILYA KO, you know what, you know what's wrong with me??? MAY LUPUS AKO, NICKO!!!" (Shouting)

NMF: Oh My God…Madam… Madam… (Crying)

KCA: "That's why… GUSTO MONG BUMALIK SA PILIPINAS? DARE TO STEP IN THIS COUNTRY, AND YOU WILL BE DEAD." (Shouting)

By speaking my truth, I hope to gain some safety from an awareness by the public and the Government of what she has said and done.

Having known Ms. Aquino, I know of her penchant for bragging about her connections and "powerful friends" whom she claims will do whatever she orders. She has shown me her ability to put those connections to use. She also threatened me about being able to control the sentiments of more than 100 million Filipinos—how she can easily destroy me, same as what she did to the previous men in her life.

And I believe her.

Can the public blame me if I fear not just for my safety but for my family and loved ones as well? I even fear for our country. Ms. Aquino is no ordinary person. This is a powerful brand who has an ambition to lead the country one day.

Having grown up in both politics and showbiz, she is skilled at portraying an image—a sick, fragile, and embattled single parent victimized by men in her life. And she has played the part well.

However, in private, I witnessed a different character. The reality is much more disturbing.

One of her final messages to me reveals this grim realization:

"I wanted so much to believe that I had found my business soul mate, and yet I am seeing so clearly now that as much as you have proclaimed fighting for & deserving your relevance – you actually forgot the number 1 rule in this world we chose to inhabit—the queen is guarded & sacrificed for above & beyond all costs. No Kris Aquino, no contracts, and no millions. Do not think I won't go in all directions."

I have returned to the Philippines, my home, after my friends and lawyers arranged some level of security for my personal safety. I also returned to personally file my counter affidavits and swear before the city prosecutors.

I never imagined to be dragged into a nightmare. This was not what I signed up for. I pray to wake up from this bad dream and find my redemption. I am aware that no one has dared go up against her before. After all, she is an Aquino while I am a nobody.

With truth and family by my side, I shall overcome this insanity.

What can you say about this?
RELATED ARTICLES:
Kris Aquino Video With Alleged Traitor Nicko Falcis Exposed
Nicko Falcis Talked To Brother Jesus Falcis, Photo Surfaces Online
Kris Aquino Fires Back, Expresses Message To Nicko Falcis

comment(s) for this post "Nicko Falcis Reveals Kris Aquino's Threat: "Papapatay ka ng pamilya ko"". Tell us what you think abut this post by leaving your comments below.