Phivolcs Releases Tsunami Advisory After 7.1 Magnitude Earthquake in Davao
TSUNAMI – The Philippine Institute of Volcanology and Seismology (Phivolcs) released a tsunami advisory following the 7.1 magnitude earthquake that hit the Davao Region.
Recently, a part of Davao was rocked by an earthquake with a magnitude of 7.1. According to Phivolcs, it was located at 05.68°North, 127.17°East – 162 km South 48° East of Governor Generoso in Davao Oriental.
The quake was tectonic in origin and has a depth of 049 km. Intensity II was felt in Surigao while Intensity III and IV were felt in Kidapawan and General Santos City respectively.
Based on the bulletin issued by Phivolcs regarding the 7.1 magnitude earthquake in Davao Oriental, there is no expected damage caused by the quake but aftershocks may occur.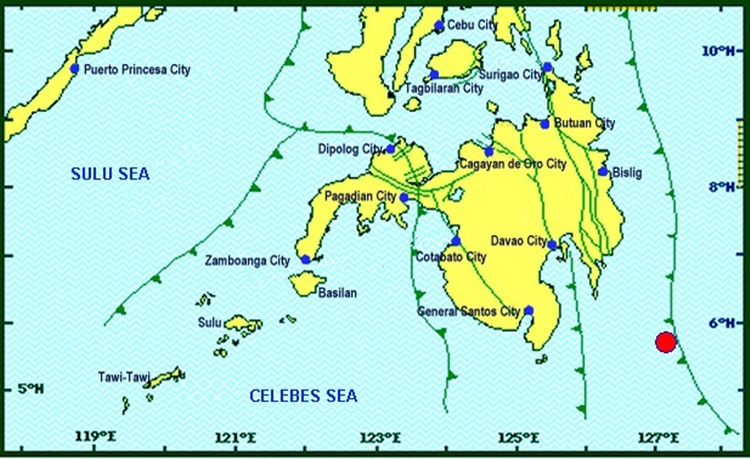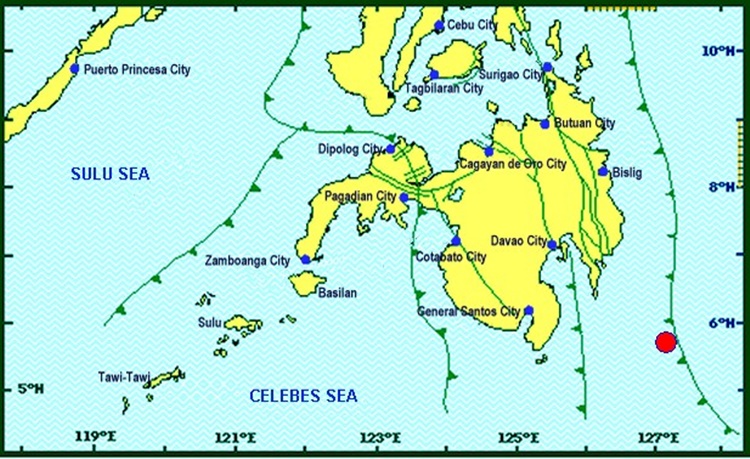 Following the 7.1 magnitude earthquake in Davao Oriental, Phivolcs also released a tsunami advisory stating that Minor Sea Level Disturbances are expected.
According to Phivolcs, strong currents and rapid rise and fall of seawaters may took place thus the public is "advised to be on alert for unusual waves".
In its tsunami advisory regarding the 7.1 magnitude earthquake in Davao Oriental, Phivolcs stated that the first waves will arrive between 12:00 noon and 2:00 pm today.
According to the institute, the tsunami waves may continue for hours thus the public is advised to stay away from coastal areas and beaches fronting the Philippine Sea in:
Compostela Valley
Davao Del Norte
Davao Del Sur
Davao Oriental
Davao City
Sarangani
South Cotabato
Agusan Del Norte
Agusan Del Sur
Surigao Del Norte
Surigao Del Sur
In its advisory, Phivolcs also noted that the residences whose houses are located near the shoreline of the aforementioned places are advised to "move father inland".
With regards to people who are now on board their boats at sea, they are advised to "stay offshore in deep waters".
Keep safe everyone, we'll keep you posted for further details or updates.