This is the petition to retain Miss Universe Philippines franchise to BCPI
Carlo Dailisan started a petition to retain the Miss Universe Philippines franchise in Binibining Pilipinas Charities Incorporated (BPCI).
The issue about this started when news surfaced that business tycoon Chavit Singson will have the franchise of the said pageant in the Philippines.
It can be recalled that Singson was the producer of Miss Universe pageant when it was held in the country last 2016.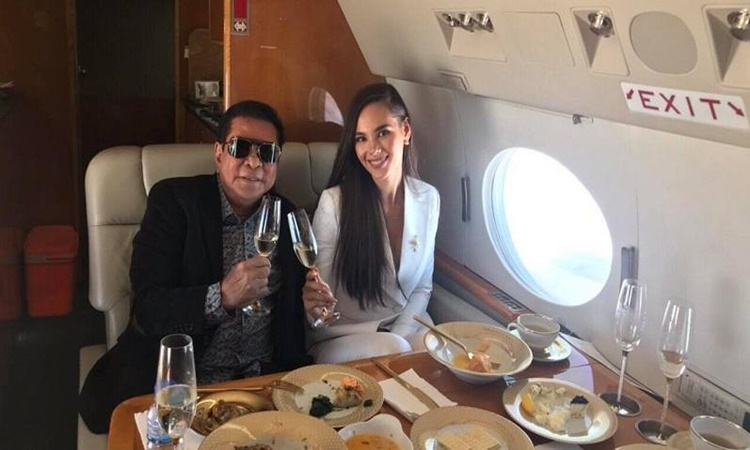 Obviously, Singson has a connection with the pageant as he was with Miss Universe 2018 Catriona Gray when she went back to the country for a charity event.
Rumors that he will have the Miss Universe Philippines franchise started to circulate over the media.
Due to this, a certain Carlo Dailisan started a petition on the website of change.org.
Here is what he stated:
This is one thing that many pageant fans do not realize. BINIBINING PILIPINAS CHARITIES is a reputable organization and one way for BPCI to perform their community advocacy is through donations/honorariums received from private corporations/governments when the beauty queens are invited to do their jobs such as Public Speaking about an advocacy, judge a pageant, endorse …a product, etc. If BPCI will lose the top plum, it will mean the demise of MANY communities that they support both in Metro Manila and the provinces. BPCI has been supporting the ccommunities since the 1960s and it's hard to think that the support will be divided. BPCI donates ALL OF ITS EARNINGS (Honorarium and payment of these private organizations/governments) to orphanages, daycare centers, calamaty centers (when it happens), hospitals such as PGH and AFP hospital and bringing of indigent children by hosting Disney on Ice.

I'm sure LCS will promote an advocacy of its own too. But let us not forget that the TRUE RELEVANCE of Binibining Pilipinas lies in more than just the quest for the True Filipina Beauty and not on thinking about who can be sent to Miss Universe/International from its roster of crowned queens.

BINIBINING PILIPINAS IS AN ADVOCACY IN ITSELF. Losing a crown may impede donations given to this advocacy but BPCI has been a legacy since the 1960s. Our support should be given not only to the glitz, fame and representatives but to the mother organization who also fights to helo these young Filipinas to be a torch-bearer of community advocacies that they and BPCI jointly supports.

As what BPCI have said in their official website, "Binibining Pilipinas is the TRUE GATEWAY to many meaningful opportunities to be able to make a difference in the world, with its enduring commitment to various humanitarian causes."
The petition to retain the Miss Universe Philippines franchise in BPCI aims to get support from 1,500 persons.
At the time of writing, 1,284 individuals have already signed.
What can you say about this?