Poster of Senator received this comment from netizen: "Ang aga niyo naman magkampanya, ser!"
"Ang aga niyo naman magkampanya, ser!" a netizen stated over the huge political poster of a Senator.
Twitter user @iamnikka recently shared on her account a photo of a billboard showcasing the face of Senator Sonny Angara. She also tagged the Twitter account of the lawmaker on her post.
"#alagangAngara2019" was also visible at the bottom part of the poster.
A netizen with the Twitter username @sugarsanchez96 said that there is nothing wrong with the poster.
"I see nothin wrong with it. Wala naman sinabi sa poster na we should vote for him or he is promoting," the said netizen defended.
On the other hand, other netizens lambasted his comments.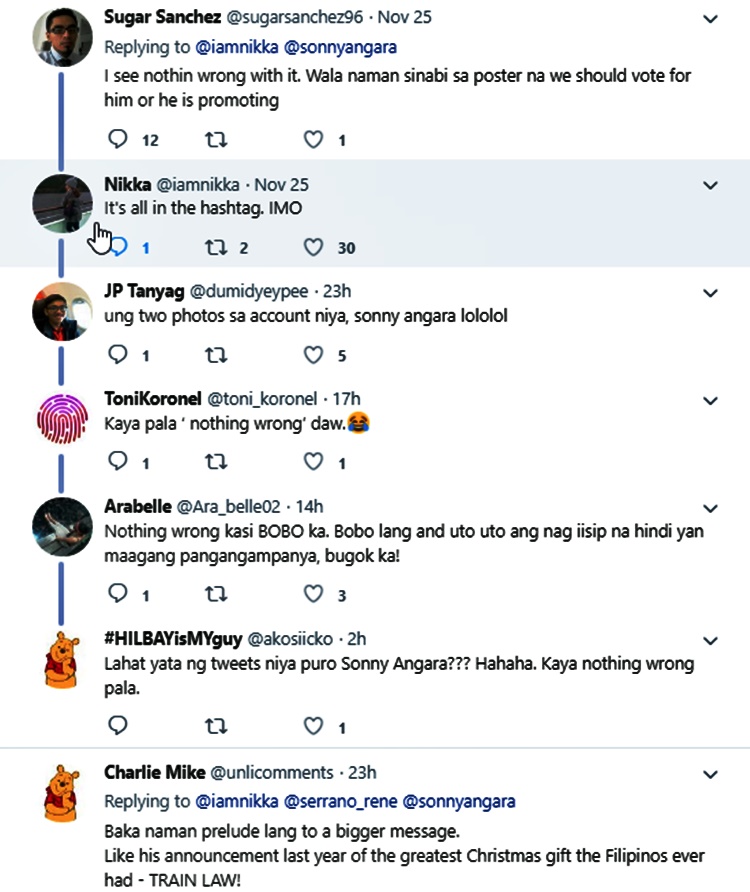 Another netizen showed a photo of a poster featuring the name of former Special Assitant to the President Bong Go.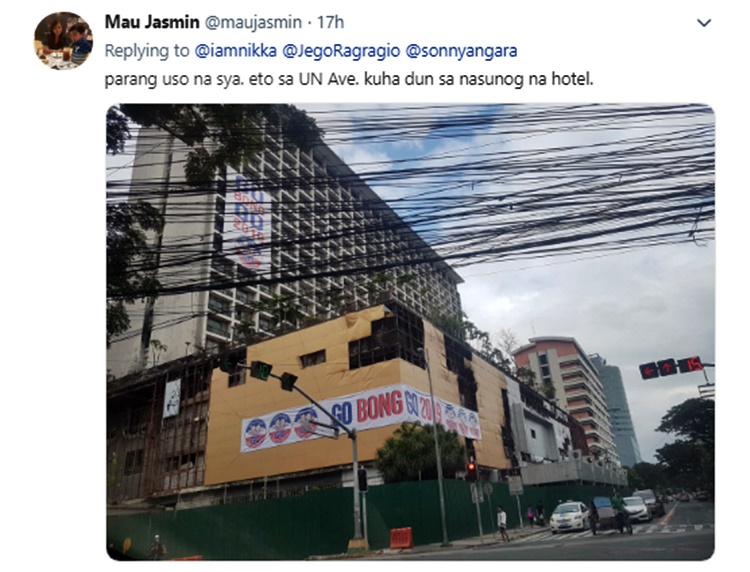 With regards to the issue of early campaigning, Twitter user @budsconti commented that politicians will just reason out that it can't be called as early campaigning as long as there is no "vote" or "iboto" in the campaign materials.

Based on a report of The Philippine Star, there is nothing illegal with premature campaigning, according to the Supreme Court.
SC spokesman Theodore Te stated back in July that "There is a Supreme Court decision that removed premature campaign as an election offense."
"The law itself doesn't define it as an offense because it defines candidacy and campaigning very specifically," Te added.
Under the Automated Election Law or Republic Act 8436 as amended by RA 9369 politicians who have campaign materials anywhere as early as now, will not be disqualified.
Early campaigning, prior to Comelec's intended election period,  is not considered an offense under the automated election law, based on the report.
However, for netizens who noticed the poster of Senator Angara, it is still too early to campaign.