ADMU Releases Statement On 'Rape' Incident Posted By Anonymous Person On Freedom Wall
The Ateneo de Manila University (ADMU) released its official statement regarding the rape incident written on its freedom wall.
Previously, an anonymous person wrote on ADMU's freedom wall revealing that she was raped by two muscular guys on the 5th floor CTC bathroom.
The suspects allegedly blindfolded and brought the lady victim at the male bathroom wherein the rape incident happened.
Unfortunately, the anonymous lady was not able to identify the suspects since she was blindfolded except for one of the rapists who has a beard.
The unknown woman has posted her painful experience because she doesn't feel safe in the school anymore.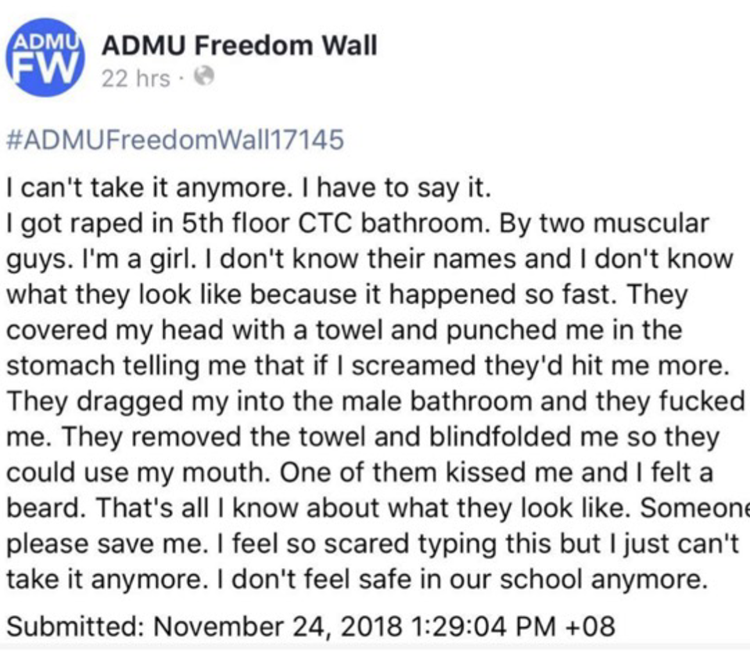 Recently, the Ateneo de Manila University has finally released an official statement regarding the incident.
The school management said that they are taking the report seriously and will use the full force of law to take down the suspects if the report is confirmed.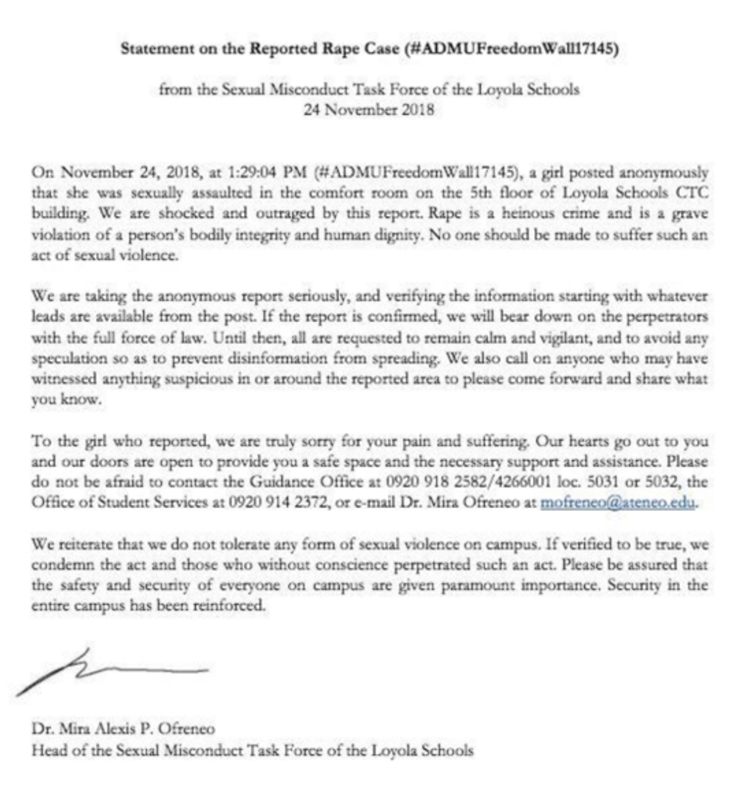 The university explained that they won't tolerate any form of sexual violence in the campus and ordered to reinforce the security inside the campus.
What can you say about this? Just feel free to leave your comments and reactions to this article.