This is the triggering factor to Kris Aquino's chronic disease
Social media influencer Kris Aquino's chronic disease was triggered by a particular  factor in her life.
Though she is not active in television and movies now as what it was before, the Queen of all Media is still busy doing contents for her vlogs and a few endorsements.
She still has social media followers and supporters who always await for her new projects.
In the midst of her hectic schedule, Kris took a few days off from Instagram. She has not posted any photos of her for several days.
When she revealed the reason for that, she said that it was because she lost weight. That was due to the stress she got from the person who betrayed her.
During initial tests, her Singaporean doctor already told her to eliminate negativity and stress from her life.
However, it was more than just a health breakdown due to a problem. The social media influencer revealed that she has Chronic Spontaneous Urticaria.
"I am now, and for the rest of my existence will be, on high dosage antihistamines and having the EpiPen will always be crucial,"she shared.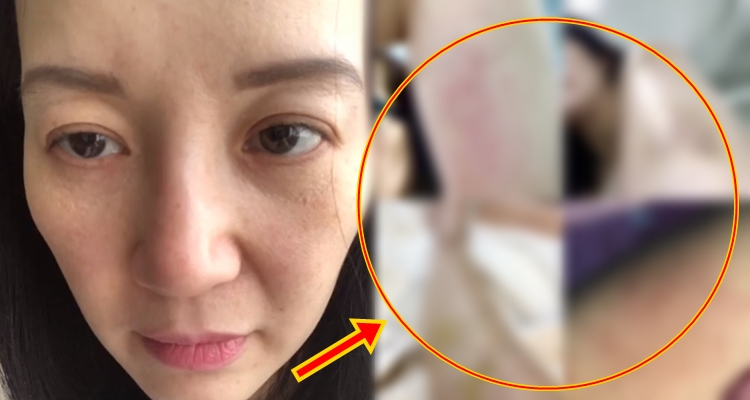 Kris even showed the disturbing effects of her disease.
Based on the article published in PEP, stress is really a major triggering factor why Kris suffers from a chronic disease.
Here is the statement from Dr. Ellaine Galvez, a dermatologist and owner of Galvez Clinics (she's not treating Kris Aquino):
"It's called tagulabay in Tagalog. It is chronic if lesions (hives or angioedema, a skin swelling that has a painful or burning sensation) last for more than six weeks. [Symptoms] "may go away spontaneously, but may recur again and again as long as the suspected allergen is present, like food or drug medications. Urticaria involves the immune system, so avoidance of allergen such as the specific food or offending drug should be [done]. Stress is a major triggering factor. Also, occult infection that needs to be investigated, so we normally ask for laboratory tests."