Marcelito Pomoy is not ashamed having an interpreter during his recent guesting in 'The Ellen Show'
Pilipinas Got Talent Season 2 grand champion Marcelito Pomoy was not ashamed to the fact that he had an interpreter during his guesting in The Ellen Show.
It was indeed an overwhelming experience to the Filipino singer to be in a popular talk show in the US.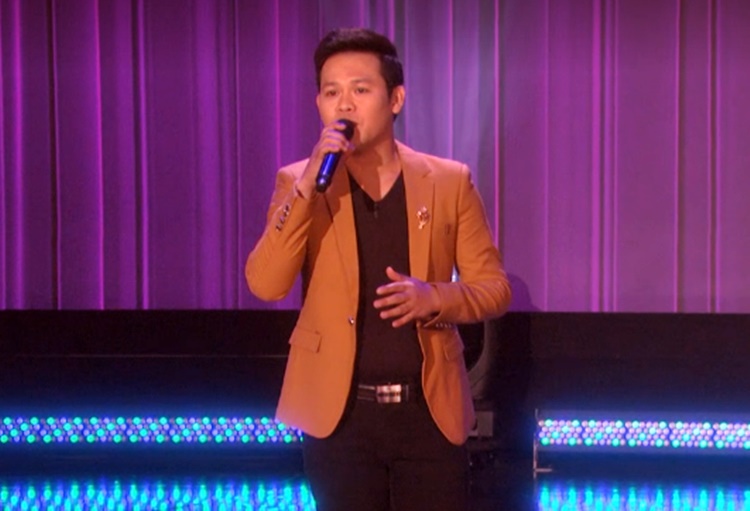 During the interview, Marcelito had an interpreter as he admitted that he can understand the language but he is not that fluent.
It is a good thing that he was true to himself and admitted the part which he does not excel that well.
Despite of that, it is also a fact that Marcelito Pomoy brought pride to his fellow Filipinos around the globe.
It is because Ellen DeGeneres, the host of the show, along with the audience were amazed of his talent.
The Pinoy singer sang The Prayer of Celine Dion and Andrea Bocelli. He did the two voices on his own.
Ellen DeGeneres also commended him because even though he did not have any proper vocal training, he still sounded remarkable.
After singing, Ellen broke a good news to him. He got an invitation from Celine to see her show in Las Vegas.
With this surprise, Marcelito Pomoy reacted with great awe for the chance to meet his favorite singer.
He revealed that the songs of Celine Dion brought immense inspiration to his life.
The Prayer is extra special because it opened a lot of good opportunities for him.
From living on the streets at a young age and working for his food everyday, Marcelito was able to reach his dream.
This opportunity is definitely something to be treasured in his music career.
Marcelito Pomoy's The Ellen Show experience is amazing.
Watch the video of his performance.