Angel Locsin Does Something To Speed-Up Internet Connection
The Filipina actress Angel Locsin does something unusual to speed-up the slow internet connection, which was proven to be effective.
Internet connection is one of the most important stuff nowadays because it can give you access to a lot of websites and social media pages to gather all the details and information we needed.
Nowadays, the slow internet connection becomes one of the major problems not only in the Philippines but also in different countries all around the world because it affects the progress of the economy or business establishments relying on the internet.
Different information technology companies and the government agencies are now making efforts to address the slow internet connection after receiving numerous complaints from mobile data consumers.
Recently, Filipina actress, model, fashion designer, and a film producer Angel Locsin has uploaded the photos of what she did just to improve her WiFi signal.
In the first photo, it can be seen that the actress was taking a selfie after she did something to speed up her internet connection. It has a caption of "Dahil lately mahina ang signal…Anyareh?? Para-paraan?! #resurceful #macgyvr #inferEpektib"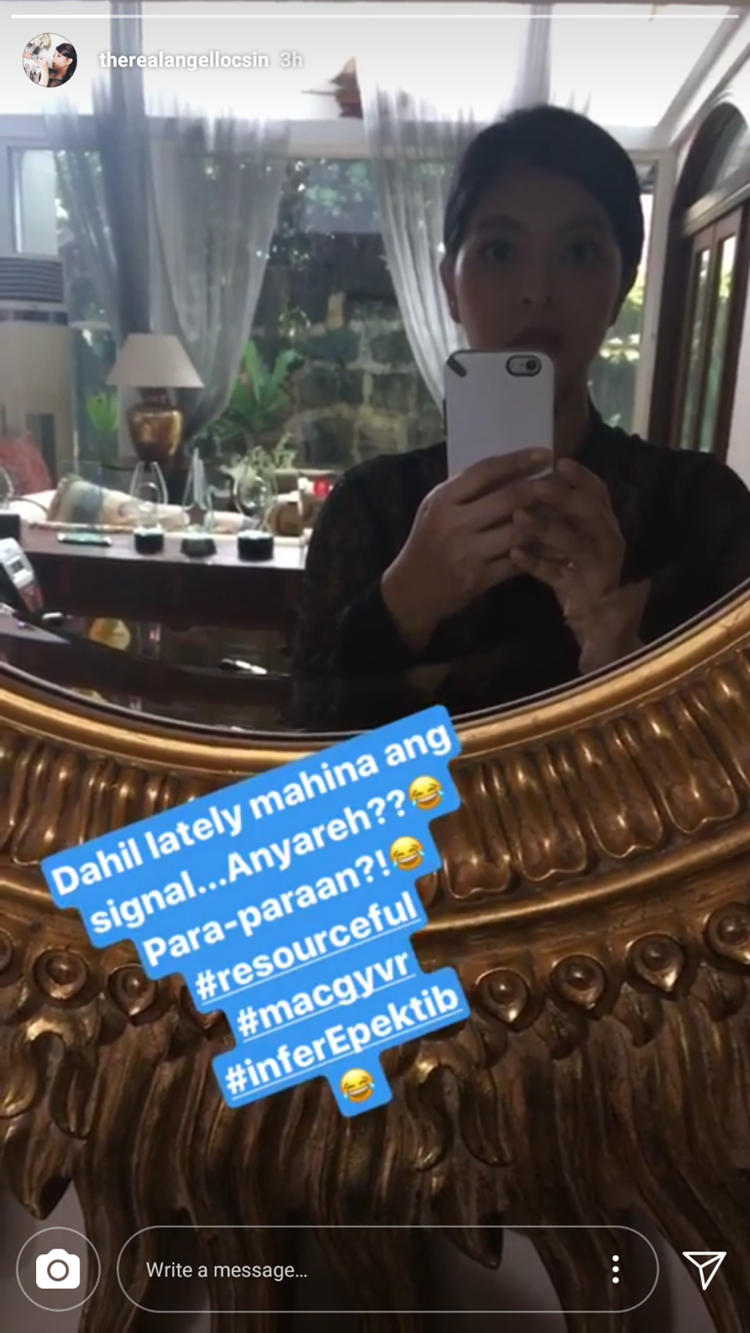 In the second photo, it can be seen that the actress has placed pieces of a soft drink can into her router into to enhance her internet connectivity.
What can you say about her idea? Just feel free to leave your comments and reactions for this article.
You can also read Today (September 26) Was Exactly 8 Years Ago Since Typhoon Ondoy Hits Luzon