Traffic Aide Nabs Businessman For Alleged Violation Of Parking On Slot Reserve For Councilor
A businessman nabbed after allegedly violating the city ordinance by parking on a slot reserved for a councilor in Iloilo.
A businessman in Iloilo went to their city hall and parked in an available slot as there were "No Parking" sign was installed. The businessman proceeds inside the city hall for his personal transactions.
After 30 minutes, the businessman narrated that he was about to enter its vehicle, but a traffic aide approached and accused the motorist of committing a traffic rule violation by parking to the slot reserved for Councilor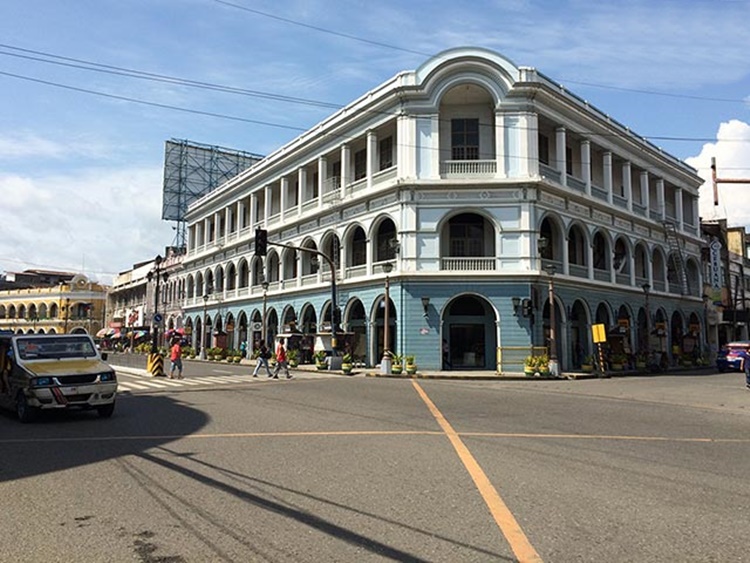 The traffic enforcer was identified as Adaniel who apprehended the businessman for illegal parking on Malabor's slot. Adaniel also told the entrepreneur that he can go to the office of Kagawad Malabor if he has any complaints.
The tycoon also said that a number of kagawads were interviewed and said that they are willing to offer their reserved parking lots to the public if it is not session days for the convenience of the public.
The entrepreneur also said that the traffic aide had written a different plate number on the top, which is not the registered plate number of the vehicle. The businessman emphasized that some of the public servants were using their authorities for their own convenience.
Here is the full story:
"Around 9AM today (July 13), I went to our City Hall and since I saw an available parking slot in front of the said office, I decided to park as there were no "No Parking" sign therein and proceeded inside the City Hall. After about 30 minutes, I went down and as I was about to enter my vehicle, Traffic Aide P.A. Adaniel approached me and asked if it was my vehicle that is parked in what he said was the reserved parking slot of Kgwd Malabor, and I said in an affirmative. TA Adaniel again said that he was instructed by Kgwd Malabor to make sure that he apprehends me for illegal parking as I parked in Malabor's designated parking slot and there is a city ordinance to that effect. The traffic aide also said that if I have any complaints, to just proceed to the office of Kgwd Malabor as per the Kagawad's order. I then remembered that I think it was last year of 2016 that your station took this issue on air due to the many observations of the public that reserved parking spaces are not given to the public for convenience and was given to public servants at their own convenience by passing a city ordinance. I can recall that a number of kagawads were interviewed and even said that they were willing to give their reserved parking slots to the public if it is not during session days to provide the public convenience also when transacting at the city hall. I cannot remember though if Kgwd Malabor is one of them. And on a lighter side of this issue, the traffic aide wrote a different plate number in the TOP, not the registered plate of my vehicle. It just goes to show the competence of our servants in city hall.
In my almost 40 years of driving, I was never apprehended of any traffic violation anywhere except for today on grounds of "Illegal Parking". Thanks to our councilors who puts the ease of convenience on their side even if they are our public servants. How ironic it can be, but this is Philippine politics at its best. And to Kgwd Malabor, he made his point clear to me, puderoso gid man siya!
If I may suggest to our so called public servants, why don't they barricade their reserved parking slots so the motoring public will know that it is reserved since there are no "No Parking" signs, the public can park as it is a public road and not just pass an ordinance since not everyone is aware of all the ordinances the city has. Ironically, the mayor even disallow the placement of "No Parking" signs and barricades except for banks, financial institutions, etc. and yet sa city hall, pwede pala.
Thank you for allowing me to ventilate and more power to RMN."
What can you say about this? Just feel free to leave your comments and reactions for this article.
comment(s) for this post "Businessman Nabbed For Alleged Violation Of Parking On Slot Reserve For Councilor". Tell us what you think abut this post by leaving your comments below.