Learn More About "Tul-Tul" (Organic Salt Block) And Its Health Benefits
Nowadays, "tul-tul" or known as organic salt blocks are rare but it can still found in Guimaras Island. Here are some of its numerous health benefits.
Guimaras Island could be reached by riding a pump boat from Iloilo, it is a province that can be found in Western Visayas. Tourist will be mesmerized in this wonderful island surrounded by white and beautiful beaches.
About a kilometer away from Jordan wharf in Guimaras Island is Barangay Hoskyn. The name Hoskyn was derived from Hoskyn brothers such as Herbert Peter, Richard Franklin and Henry. The siblings have established Hoskyn and Co. in 1977 in Calle Real, Iloilo City.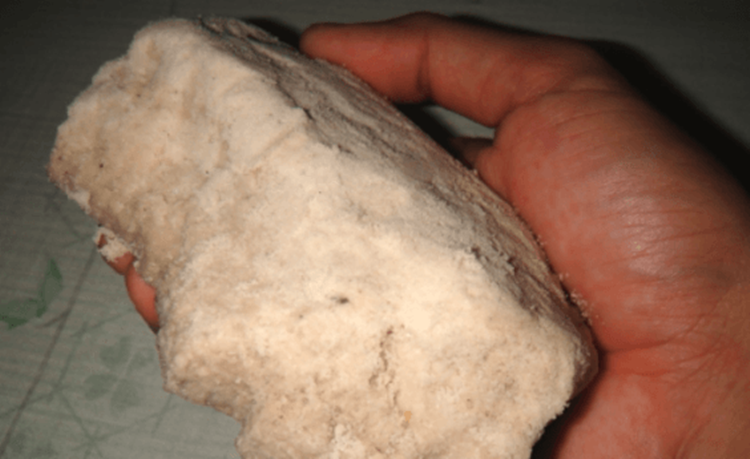 Barangay Hoskyn is the home of the popular "tul-tul" or a brick like salt, which has been the traditional craft inherited by the couple Serafin and Emma Ganila, both 55-year-old and official residence in the barangay.
The Ganila couple was the only one engaged in making organic salt blocks in Guimaras. The couple also expressed that they were afraid that "tul-tul" will disappear because none of their children would like to continue the tradition.
Tul-tul is very rare due to the low salinity seawater and lack of raw material during the rainy season. The process of making this organic salt blocks too long and tedious. The demand for 'tul-tul' is high, but the couple can't generate sufficient supply for the demand.
The organic salt block can be bought in different sizes; one bareta cost from P500 to P600, while 1/2″x2″x2″ is amounting P10 each. The Ganila couple earns from P7, 500 to P10, 000 a month from making this organic salt.
Tul-tul also contains numerous health benefits such as:
Regulates Blood Pressure
Prevents Heart Diseases
Relieve Nasal Congestion
Control Blood Sugar Level
Good Source of Energy
Enhances Nerve Cell Communication
Strengthen Bones
Improves Digestive System
Boosts Immune System
Helps Body To Absorb Food Particles
Does Not Contain Harmful Chemicals
comment(s) for this post "Guimaras' Organic Salt Blocks "Tul-Tul" Bears Numerous Health Benefits". Tell us what you think abut this post by leaving your comments below.