A Pervert Man Maliciously Took Pictures Of Sleeping Lady Inside Bus
A video of a pervert man taking pictures of a sleeping lady on the bus went viral after it was posted in the social media.
Most people were already used riding in a public vehicle along with other passengers in order to reach our destinations. But in some cases, female passengers should be always aware of their surroundings to avoid sexual abuse or harassment.
The Facebook page "Penang Online" posted a video of a pervert man who was maliciously taking pictures of a sleeping lady that was calmly resting her head against the window of the bus and completely unaware that of the man's actions.
The unconscious teenage girl was unaware that the man beside her was already busy taking pictures of her. After taking photos, the man immediately browser his mobile phone and focused on the lady's breast.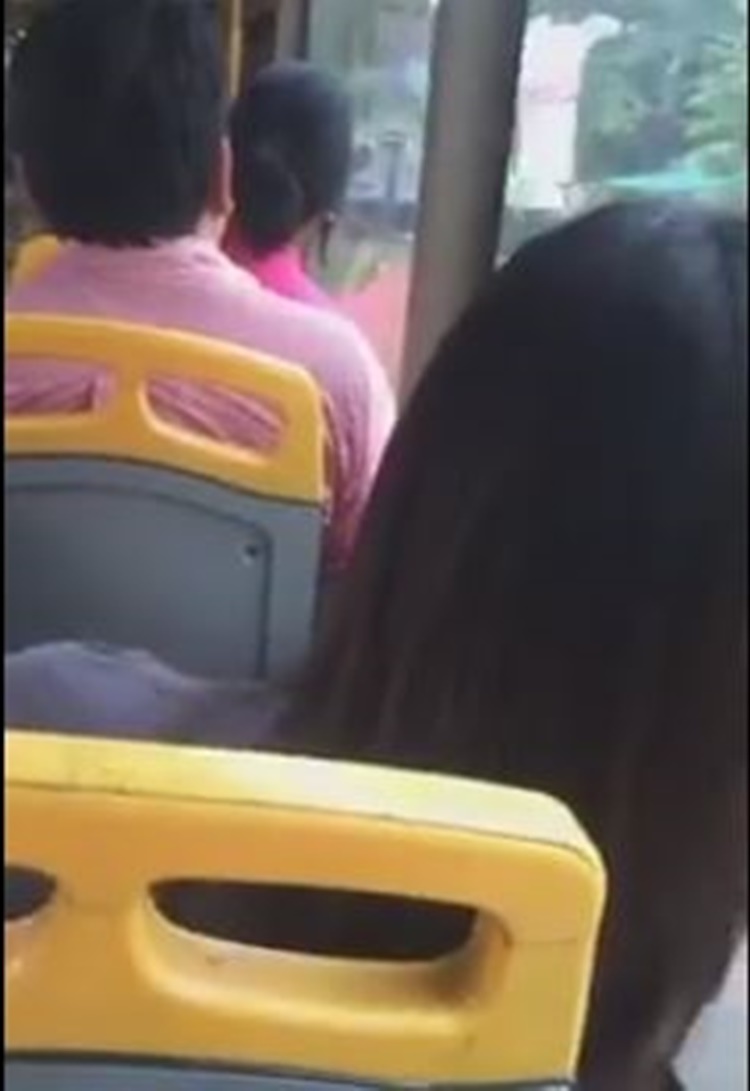 The video footage of the pervert man went viral after it was posted in the social media. The viral video, which can be considered as an actual scenario of sexual abuse or harassment. It also garnered different comments and reactions from the netizens.
The sleeping lady was blamed by social medial users for giving the pervert man a motive and chance to perform his disgusting act. The netizens were blaming her because she falls asleep during the trip and it could be prevented if she was only awake.
The social media users turned the focus to the sleeping lady on how careless she is, instead of criticizing the pervert man for his disgusting act towards the unconscious woman.
The viral video has currently 1.3 million views, 439 reactions, 84 shares, and 118 comments as of this post.
What can you say about this pervert who maliciously taking pictures of the sleeping lady inside the bus? Just feel free to leave your comments and reactions for this article.