The Philippines Can't Stop China From Their Activities In Scarborough Shoal, President Duterte Says
President Rodrigo Duterte said during his speech that the Philippine can't stop China from their activities in Scarborough Shoal in the West Philippine Sea.
On Sunday (March 19, 2017), the president had his departure speech before visiting Myanmar. He said during his speech that the Philippines can't stop China from building an alleged monitoring station at the Panatag Shoal.
Previously, former Foreign Affairs Secretary Perfecto Yasay asked Mr. Duterte of the actions they need to do over Beijing's move in building facilities in the West Philippine Sea. The president said that he can declare war but the Philippines could lose more than the sovereignty over the disputed sea.
President Duterte recalled his agreement with the Chinese President Xi Jin Ping that he will not invoke the ruling of the arbitral court unless China starts tinkering with entitlement on the area. The bilateral meeting between the nation leaders was witnessed by some Cabinet members of the president.
"I will not invoke the arbitral ruling now but there will be a time in my term when I will bring the issue back to the table on the foursquare of the arbitral ruling and it will come," said by President Duterte quoted by Philstar.
On July 2016, the permanent court of arbitration declines China's nine-dash-line over Scarborough Shoal in the South China Sea. The territorial claims of China were invalidated by the Arbitral court for they have no legal basis and declared the disputed area as a common fishing ground.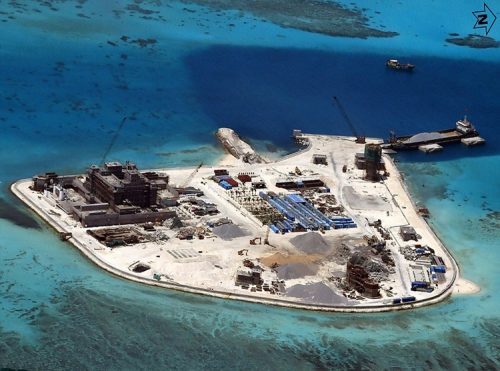 The Scarborough Shoal can be located just within the Philippine Exclusive Economic Zone. Both Philippines and China have rejected the tribunal decision and agreed to have bilateral meetings over a maritime dispute.
A top official in Sansha that has the authority and control on China's territorial claim on the island since 2012 stated in Hainan Daily newspaper they were preparing to build an environmental monitoring station in Scarborough, but the Philippine military said that it violates the arbitral ruling.
comment(s) for this post "Duterte: Philippines Can't Stop China From Their Activities In Scarborough Shoal". Tell us what you think abut this post by leaving your comments below.