A group of Filipino protesters succeeded on their first trip to the controversial Spratly Islands in the West Philippine Sea as they visited Pagasa island last December. Due to the huge success of the trip, the Chinese government warned the Philippines for another trip to hotly disputed areas.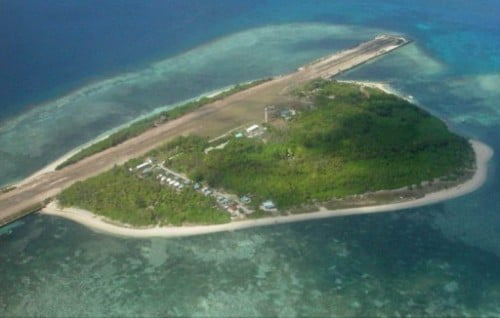 China's Foreign Ministry urged the Philippines on Friday to exercise "restraint" over "relevant parties", after Filipino protesters said they planned a second trip to contested islands in the South China Sea. According to the Filipino protesters they plan to spend a month on all the islands in the Spratlys currently occupied by the Philippines this coming April 2016.
Chinese Foreign Ministry spokesman Hong Lei repeated that China had "indisputable sovereignty" over the Spratlys. "The Philippines' occupation and illegal seizure of the islands is against the law and without effect," Hong told a daily briefing in Beijing.
The Chinese government claims almost the whole South China Sea which according to experts housed an energy-rich islands, shoals and atolls. Aside from China and the Philippines, Southeast Asian countries such as Brunei and Vietnam claims some parts of the Spratly group of islands.
comment(s) for this post "China Warns Philippines Against Second Trip to Spratly Islands". Tell us what you think abut this post by leaving your comments below.