CLEVELAND—The night is in one with the Cleveland Cavaliers who beaten the Chicago Bulls, 106-101, in the heated game 5 Tuesday night.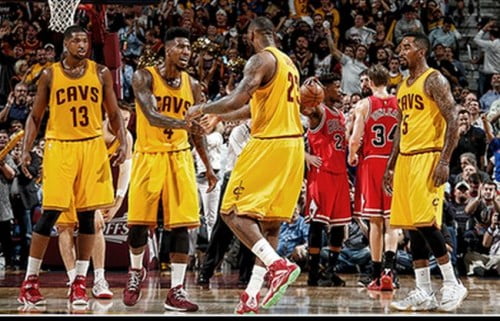 The Cavaliers held the victory to take a 3-2 lead in the Eastern Conference semifinal with LeBron James scoring 38 points supported by the added 25 points from Kyrie Irving.
Sprained left ankle did not hinder LeBron who pushed 12 rebounds, six assists ensuring the Cavs will still play this season.
Game 6 in the best of seven series is set Thursday back at United Center in Chicago.
The close and intense Game 5 is expected to continue in the succeeding game/s.
Derrick Rose wasn't able to position tight only contributing 16/12 in the first quarter and just shot 2 of 15 in the final three quarters.
While team mates Jimmy Butler scored 29 and Mike Dunleavy 19 for Chicago.
H/T: FOX8: Cleveland