The Court of Tax Appeals (CTA) Third Divisions has withdrew the warrant Wednesday issued against Jeane Catherine Napoles for not attending the arraignment for her P17.46-million tax evasion case.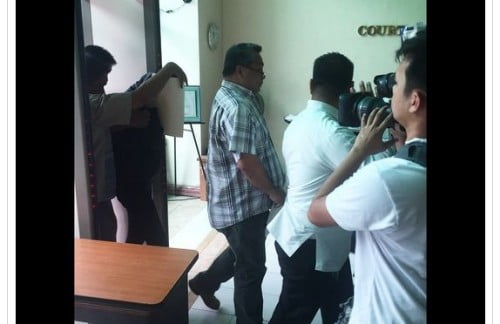 The daughter of the alleged pork barrel scam mastermind was charged with tax evasion when she failed to file her income tax returns in for 2011 and 2012.
Jeane, supposedly bought a condominium unit in Los Angeles, California for $1,280,000 (P54.73 million) in July 2011.
The arrest warrant was lifted by the justices following her absence in an arraignment scheduled last April 29
Atty. Stephen David, appeared before the Third Division in appeal of reconsideration because it was the lawyers' fault for the younger Napoles' failure to attend the arraignment.
"It was our advice that she need not appear because there are still issues that the the court has to resolve first, but she was within the vicinity at that time" David told the justices.
After David apologized before the court, the CTA accepted the apology considering Napoles' presence before the court is considered act of good faith.
The arraignment was set May 27.
H/T: ABS-CBN News