"It's Showtime" co-host Jhong Hilario admitted in an interview with Anthony Taberna in "Tapatan ni Tunying" that he's in a relationship with 20-year-old student named Maiya.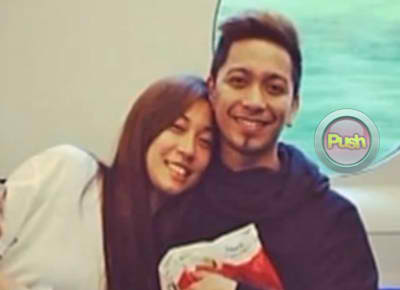 According to ABS-CBN entertainment site, Push.com, the 35-year-old dancer-turned-actor himself confirmed his relationship with the girl whose 15 years younger than him.
However, he refused to give more details about his girlfriend Maiya. The actor-host was granted an exclusive interview on "Tapatan ni Tunying" on Thursday, June 26, 2014.
Jhong Hilario was married before to British national Michelle Westgate, however, their relationship did not went through.
They met during the production of Miss Saigon, where he worked as a dancer while his former wife works as a dresser at the time. The actor-dancer and the British citizen married in 2005 but they decided to end their romance after seven years.
During his one-on-one interview, Jhong Hilario revealed that distance was the reason for their breakup.
Jhong Hilario came to prominence as one of the official member of all-male dancing group, Streetboys along with actor-comedian Vhong Navarro. He also took the limelight after he starred on hit drama series, "Mara Clara" where he portrayed the role of Julia Montes' real father Gary David.
Jong Hilario debuted as one of the official host of ABS-CBN's top-rating noontime program, "It's Showtime" in 2012.