Rendon Labador shared these posts about Joey de Leon
Social media personality Rendon Labador has this reaction to the apology statement that E.A.T. released amid Henyo Master Joey de Leon's "lubid" issue.
Rendon is known for voicing his thoughts regarding issues on social media. He is also echoing the thoughts of many netizens regarding certain matters. Among his recent posts tackled issues involving noontime shows.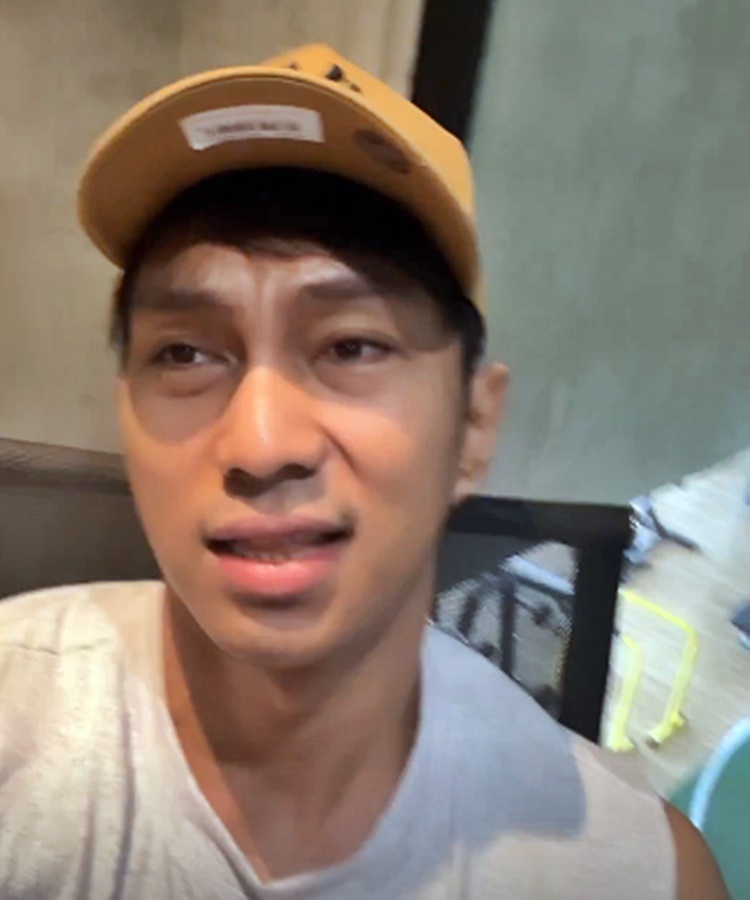 Previously, he reacted to the "lubid" joke that Joey had during the Gimme 5 segment of the Kapatid noontime show.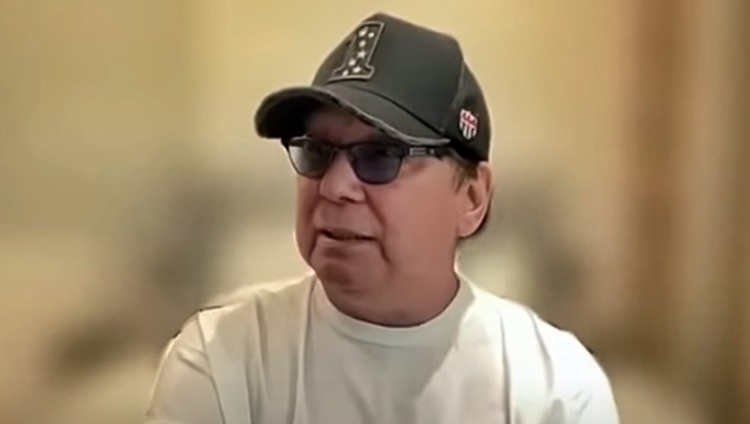 In a recent series of Instagram Stories, Rendon Labador once again tackled this issue. He pointed out that if the "icing issue", involving It's Showtime hosts Vice Ganda and Ion Perez, was not called out, then, the "lubid joke" would just pass people's eyes.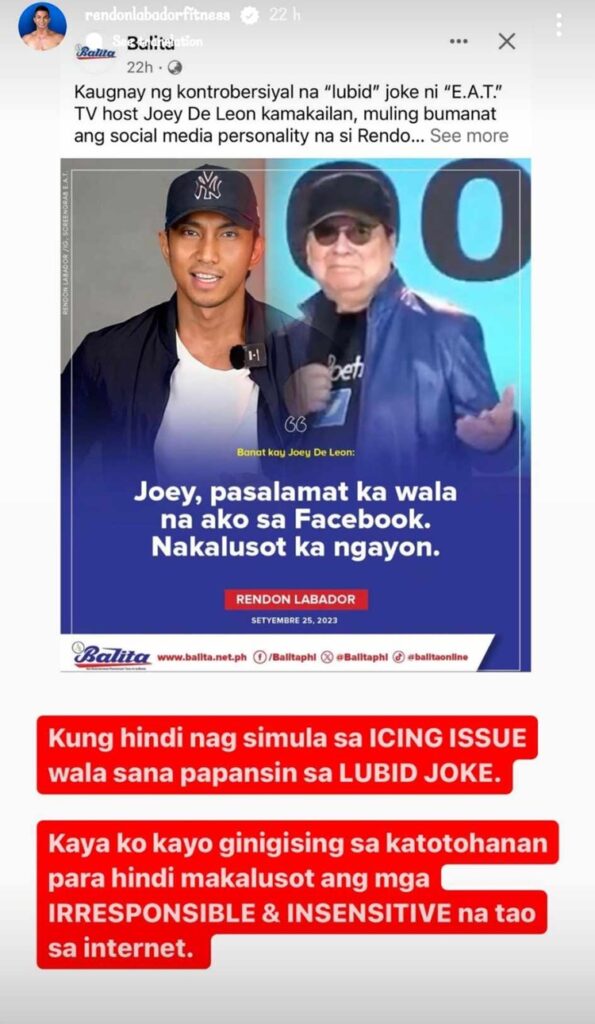 Then, the social media personality shared a screenshot of a YouTube video showcasing the skit that Vice Ganda and Jhong Hilario had. It can be seen that Vice was pulling Vhong's scarf, which appeared to be a response to the "lubid joke."
Rendon said that it seemed that It's Showtime was leading the game of the shows with the most violations committed. "Number 1 pa rin yata ang It's Showtime pagdating sa violations. Lahat ng award nakukuha ni Vice," he wrote.
He also said that the Movie and Television Review and Classification Board (MTRCB) should add this to the things it is investigating. "Dapat sila ang tanggalin ninyo sa internet at hindi ako!" Rendon pointed out.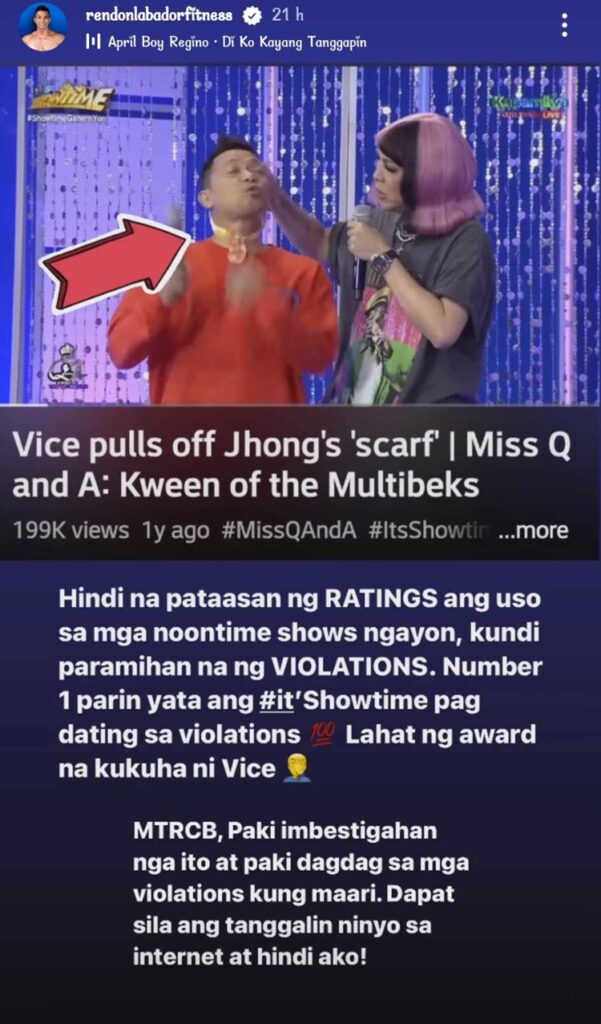 The social media personality also reacted to EAT's apology amid the "lubid joke" issue. Rendon said that he is surprised that someone like Joey also knows how to say sorry. He also hopes that the veteran comedian-host will change already.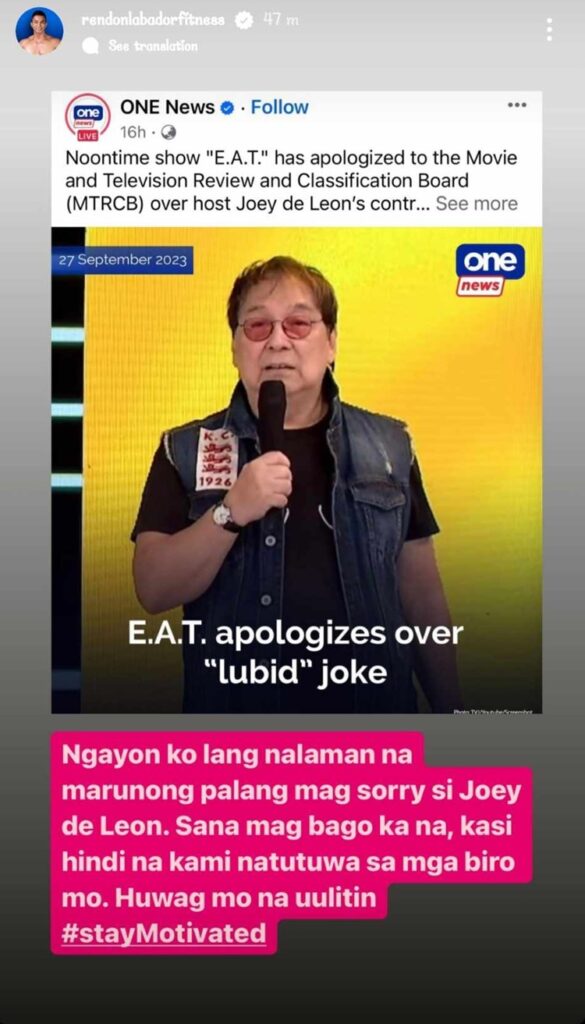 However, for Rendon Labador, this issue should not end with the apology only. "Tinanggap namin ang sorry mo pero dapat imbestigahan ka pa rin," he stressed.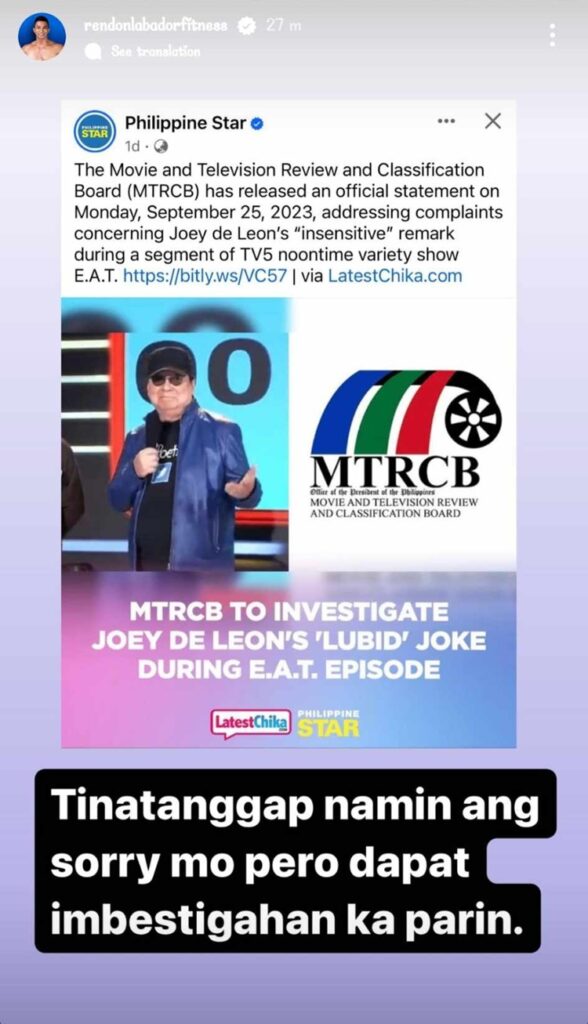 For more updates, follow us on Facebook, X (Twitter), and Instagram.