Rendon Labador shared this post Joey de Leon
Social media personality Rendon Labador reacted to the "lubid sa leeg" remark made by Henyo Master Joey de Leon that earned various comments.
Joey has been in the entertainment industry for more than four decades. In this span of time, a lot has happened in his career. He went through many controversies as well, including his viral statement on their noontime show.
Just recently, the veteran comedian-host was under fire for what he said during the Gimme 5 segment on the Kapatid noontime show E.A.T.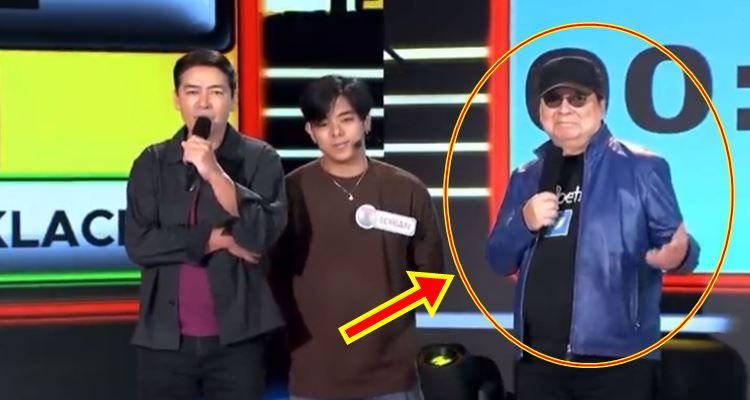 The contestant was asked to name the top 5 things that are being hanged on the neck. Then, Joey said, that one of those things is "lubid" or rope. With this, netizens reacted that what he said was a mental health joke and he was criticized for this.
Many netizens called out Movie and Television Review and Classification Board (MTRCB) chair Lala Sotto should do something about this.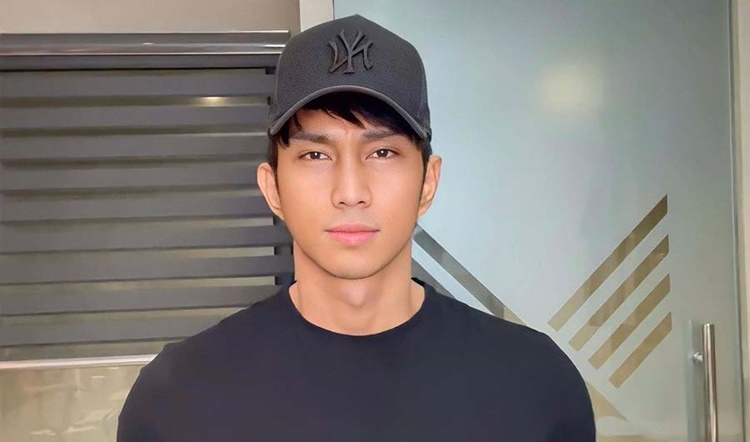 Rendon Labador shared his reaction to this recent issue involving Joey de Leon. Through his Instagram Stories, the social media personality showed a screenshot of a netizen's message sent to him.
The netizen was pointing out that Rendon should criticize Joey as he criticized It's Showtime host Vice Ganda due to the icing incident with his partner Ion Perez. Rendon said that the netizen got angry when Vice was criticized but then the netizen told him to voice out the thing they want to call out.
Rendon also said that he is the only one saying the truth to call out what is wrong but people still get angry at him.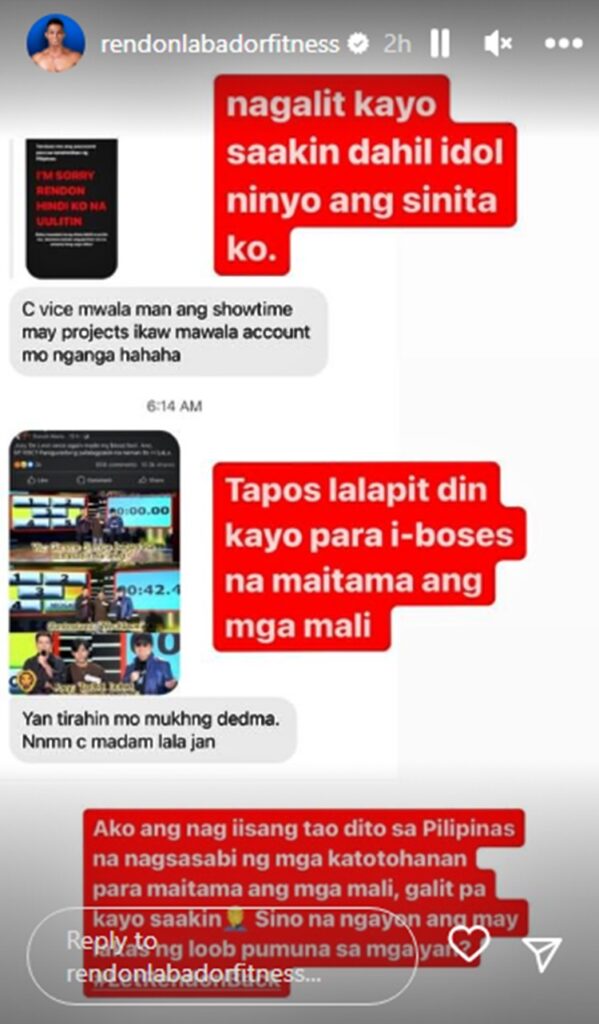 Then, the social media personality shared a message for Joey de Leon. "Joey, pasalamat ka wala na ako sa Facebook, nakalusot ka ngayon," Rendon Labador said.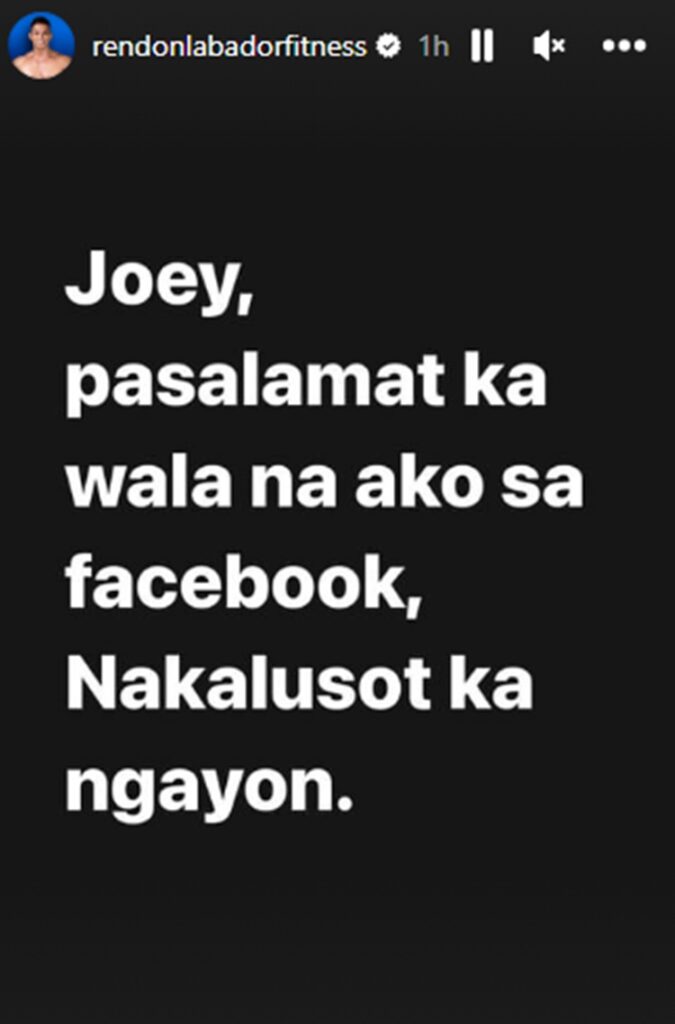 For more updates, follow us on Facebook, X (Twitter), and Instagram.