HONOR 90 Lite 5G In-Depth Hands-on
HONOR 90 LITE 5G – If you love streaming, watching content, engaging in casual gaming, and capturing photos, the Honor 90 Lite 5G offers a compelling choice given its affordable price point.
In the realm of budget-friendly smartphones, HONOR has been making waves with its latest release, the HONOR 90 Lite 5G. Riding on the success of its predecessor, the HONOR 90 5G, this new offering aims to deliver competitive specifications at such budget-friendly price.
In this in-depth review, we'll explore what makes the HONOR 90 Lite 5G stand out in the crowded smartphone market.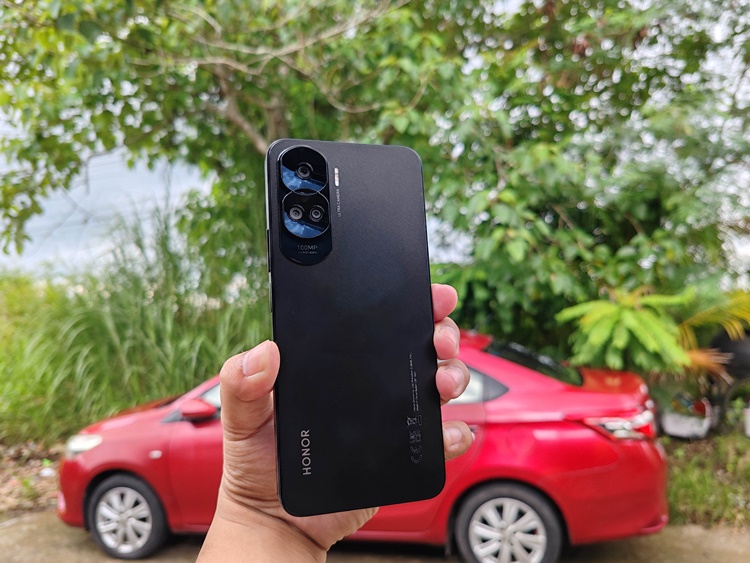 Cameras
One of the standout features of the HONOR 90 Lite 5G is its photography prowess. The device boasts a formidable rear camera setup, with a whopping 100MP Main Camera at the helm, equipped with a wide f/1.9 aperture. This combination promises stunning clarity and exceptional low-light performance. Whether you're capturing majestic landscapes or intimate close-ups, this camera setup delivers exceptional results.
Complementing the main shooter, the 5MP Wide and depth Camera and 2MP Macro Camera provide versatility to your photography. The wide-angle lens lets you capture more in a single frame, while the macro lens enables you to get up close and personal with your subjects, revealing intricate details you might have missed otherwise.
Selfie aficionados will appreciate the 16MP Front Camera, which excels at snapping captivating self-portraits. With defined facial features and enhanced colors, your selfies are bound to stand out on social media.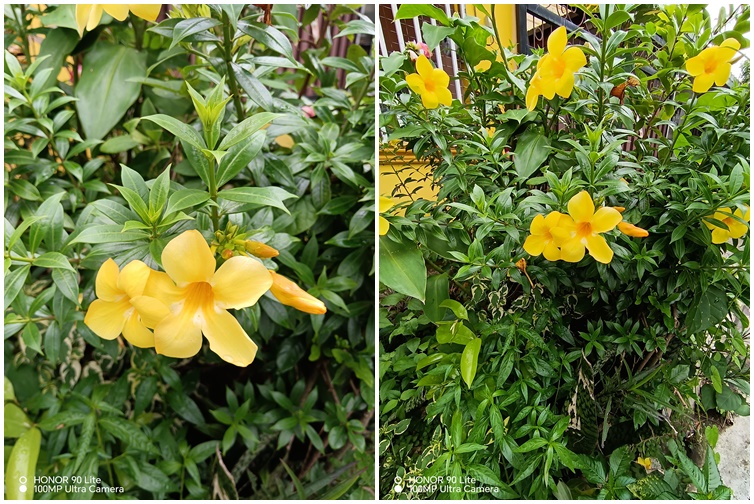 Display
The HONOR 90 Lite 5G boasts a generous 6.7-inch Edgeless Display that is nothing short of impressive. Featuring an adaptive refresh rate of up to 90Hz, this device offers a buttery-smooth visual experience that's especially noticeable when scrolling through apps or playing games. This adaptive refresh rate ensures that the screen operates at the optimal speed, saving power when it's not needed, and delivering silky-smooth visuals when it is.
Furthermore, the display comes with TÜV Rheinland Low Blue Light Certification, a feature that's becoming increasingly important as we spend more time in front of screens. This certification means reduced blue light emission, which can reduce eye strain during prolonged use.
The HONOR 90 Lite 5G takes it a step further by offering human-centric eye protection solutions like Dynamic Dimming and Circadian Night Display. These features automatically adjust the screen's brightness and color temperature to match your surroundings, making late-night browsing or reading more comfortable for the eyes.
Performance and Connectivity
HONOR 90 Lite 5G is powered by a MediaTek Dimensity 6020 5G. It is a chipset that represents MediaTek's commitment to bringing powerful, efficient, and feature-rich processors to the mid-range and upper mid-range smartphone market. With its 7nm process, a combination of ARM Cortex-A76 and A55 cores, and the ARM Mali-G57 MC2 GPU, it's a chipset that promises strong performance and 5G connectivity.
The inclusion of 5G connectivity is a significant selling point, as it future-proofs your device and ensures faster download and streaming speeds when connected to 5G networks.
Battery Life and Software
The 4500mAh battery in the HONOR 90 Lite 5G is a key component that ensures users can stay online and connected throughout the day without constantly worrying about their device running out of power. This type of battery capacity is relatively generous and provides several advantages for users. This means users can browse the internet, use social media, stream videos, make calls, and send messages without having to constantly recharge the phone.
Running on HONOR's custom software, the user interface is expected to be intuitive and user-friendly. It's worth noting that HONOR has a reputation for offering regular software updates, enhancing the user experience, and keeping the device secure.
In conclusion, the HONOR 90 Lite 5G is a budget-friendly smartphone that punches well above its weight. With its impressive camera setup, stunning display, and thoughtful features like adaptive refresh rate and eye protection solutions, it's a device that offers a lot for the price. Whether you're a photography enthusiast or simply looking for a dependable smartphone, the HONOR 90 Lite 5G is certainly worth considering, especially given its competitive price point. HONOR has once again proven that you don't need to spend a fortune to get a feature-packed smartphone that delivers on performance and innovation.