Kindergarten Student Refuses to Go to School for Wearing Same Uniform as His Classmates
A kindergarten student has gone viral online for refusing to attend school due to wearing the same uniform as his classmates.
Kindergarten is a critical phase in a child's life, typically occurring between the ages of four and six. It serves as the first formal introduction to the world of education. During this time, children transition from the safe haven of their homes into the structured environment of a classroom.
Ritchel Jamil Derecho, a Facebook user, shared the photos of her kindergarten son who refused to go to school because of the identical uniform he shared with his classmates. The post elicits reactions from the netizens.
Derecho shared her son Zev Yohan Catahuran's unique approach to school uniform attire. The toddler decided that he didn't want to wear his school uniform. In his eyes, all his classmates were dressed in the same outfit, so he wanted to stand out from the crowd.
"Dili musoot uniform kay parehas daw sila sa iya classmates," she wrote.
Ritchel, being the understanding and resourceful mother she is, didn't resort to a traditional standoff with her son. Instead, she employed some clever negotiation tactics. The witty mom bought him some juice to get the idea of wearing the same uniform out of his mind.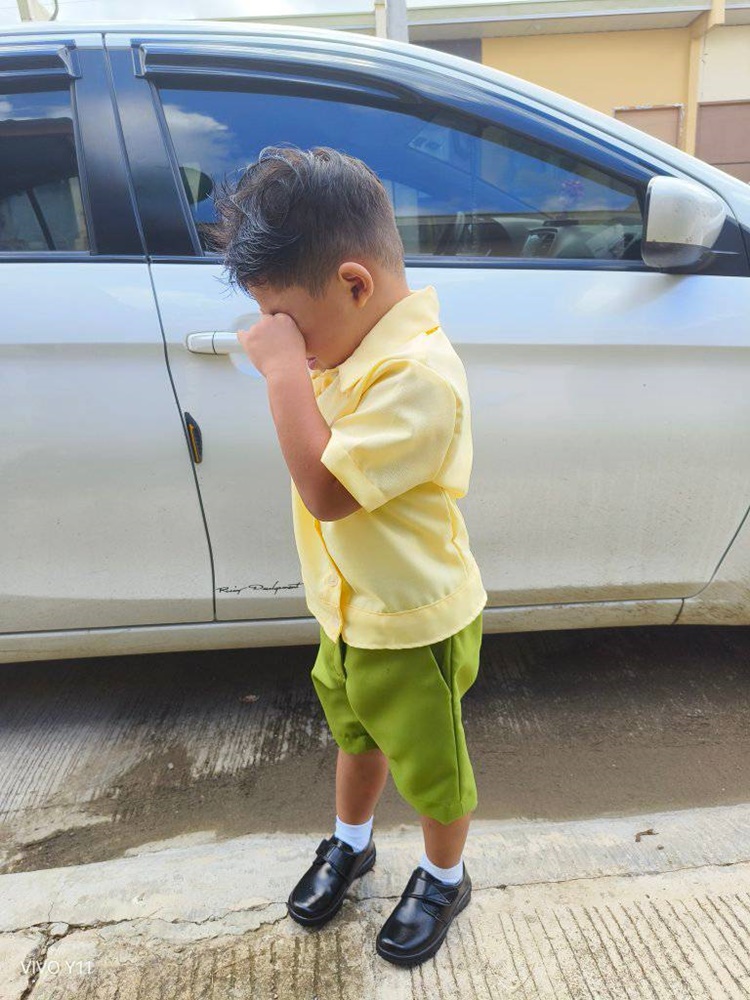 Eventually, the little boy calmed and entered his classroom to attend classes.
The lady netizen's post resonated with many parents and her unique take on school attire and his knack for negotiation suggest a future in which he may become a stylish negotiator.
"Amoa rang ge uyon uyonan hantod naabot siya'g skwelahan ning sugot raman sad siya, unya gipalitan juice para mawala saiyang mind ang parehas silag uniform," she added.
In another story, a kinder student gets slapped after she answered math incorrectly
The social media users expressed their reactions to this kindergarten student's reaction: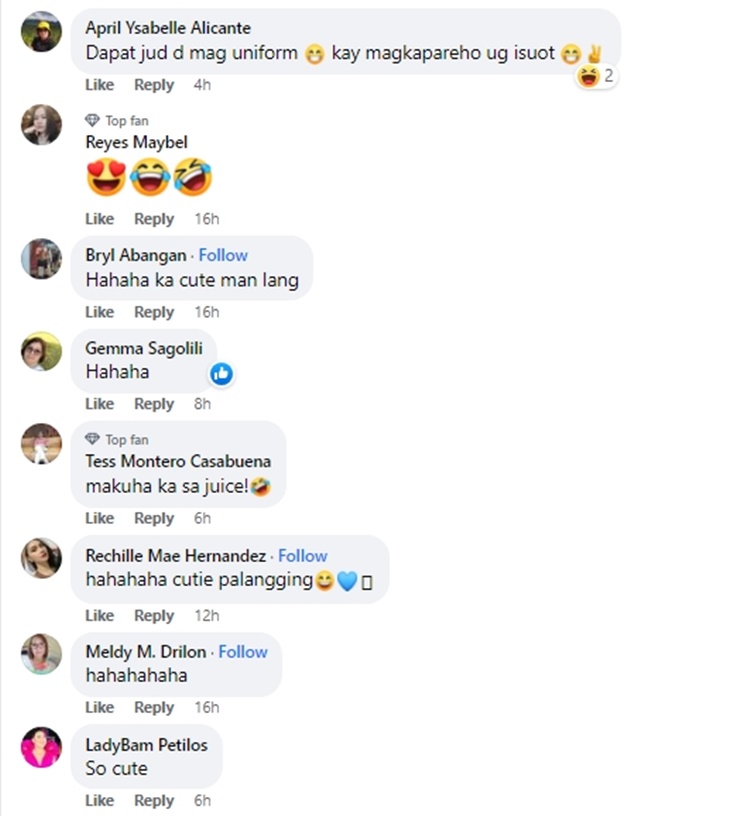 Thank you for visiting Philippine Trending News (Philnews.ph). You may also follow us on the following social media platforms; Facebook, Twitter, and YouTube