What happened to Bongbong Marcos' P20 rice price promise?
Bongbong Marcos P20 Rice – The 17th President of the Philippines promised the Filipino people that he would bring down the rice price to only 20 pesos.
Is this another case of "promises are made to be broken?" Rice is the staple food of Filipinos. Every meal is not complete without rice for many of us but a simple Juan dela Cruz is crying right now for spending more money to buy rice.
In a press release on April 17, 2022, a month after the election, Partido Federal ng Pilipinas, Marcos' party, stated that the rice price would lower down to P20.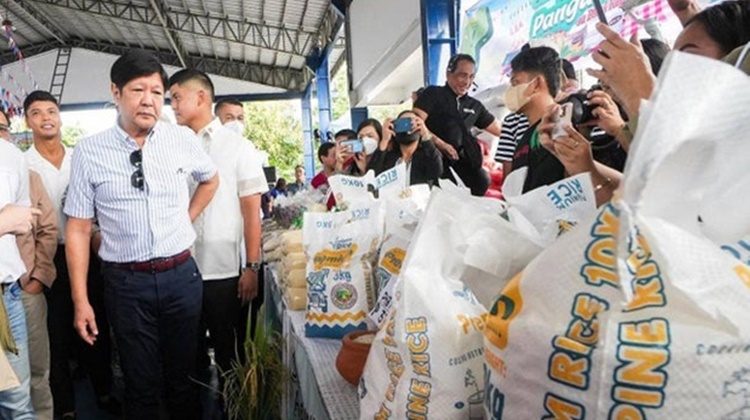 "TINIYAK ni Partido Federal ng Pilipinas (PFP) presidential frontrunner Ferdinand 'Bongbong' Marcos, Jr., na magkakaroon ng murang bigas na hanggang P20 kada kilo sa kanyang administrasyon matapos siyang manalo sa darating na halalan sa Mayo 9."

Cited from PFP Facebook Post
However, after over a year, Filipinos are still suffering from the high rice price. For this month of September, the price range is P42 to P57 for regular and well-milled rice and P48 to P65.
Isn't this too far from the promised P20? Despite the challenge, the Department of Agriculture still believes that the campaign promise of President Bongbong Marcos is still feasible.
DA Undersecretary Mercedita Sombilla said in an interview last August that after the "crisis", the P20 rice price is achievable.
"But you know, over the long run, if we were able to … increase our productivity, I think, you know, it's achievable. We can achieve that. And of course, tulong-tulong talaga para 'pag-achieve n'yan."

Cited from Presidential Commmunications Office's press release
In the long run? Until when? Does the DA Undersecretary mean that Filipinos should wait if this will happen until the end of Marcos' term? Just like me, I know there are a lot of Filipinos who are asking why there is a sudden price increase in rice and what is the government doing about this.
Following the rice price hike, the President had a "temporary" solution, should I say. He issued an executive order (EO) setting the price ceiling of regular milled rice at P41 per kilo and P45 a kilo for well-milled rice. Still, it is way away from the P20 he promised during the campaign.
An issue actually occurred regarding the EO. In a report from The Philippine Star, Finance Secretary Benjamin Diokno stated that the economic team was not consulted when Malacañang imposed a price cap on rice.
He said that this "temporary solution" would not last long. Just a band-aid solution. Another issue is why are not they communicating about this essential issue in the country.
It was stated in the EO that this is the decision made after the recommendation from the Department of Agriculture (DA) and the Department of Trade and Industry (DTI). However, Diokno stressed that "under ideal market conditions, price controls don't really work." 
Oh, come on Philippine government! You can do better. Find a solution, a real one and not just temporary that will just make Filipinos cling to a false hope.
Back in March, President Bongbong Marcos said that the P20 rice price is "coming soon." Although he did not directly state an exact timeline to fulfill his promise, somehow this sparked hope in me, not because I fully trust him but because I am also a consumer who gets affected by the price hikes of basic commodities.
An article in Philstar mentioned that one of the reasons why the Philippines is struggling now when it comes to high prices of rice is the decision of India to impose a ban on rice exports. India is known as one of the world's largest rice producers and exporters. It was also cited that the weather conditions in the Philippines contributes to this problem.
Most probably, those in the position already have an idea of the challenges and factors that lead to certain problems. Once again, I'm pointing out the importance of finding a real and concrete solution.
For more updates, follow us on Facebook, X (Twitter), and Instagram.