James Reid talked about his relationship with Issa Pressman
Actor-singer James Reid expressed how in love he is with his girlfriend social media personality Issa Pressman.
James and Issa's soft launch on social media garnered polarizing reactions from the online community. Fans immediately shared their heartwarming messages for the couple but they were bashed by other netizens.
The bashing mainly came from the fact that actress Nadine Lustre, James's ex-girlfriend, is friends with Issa and her sister Yassi Pressman. When James and Nadine broke up, rumors surfaced linking the actor to Issa.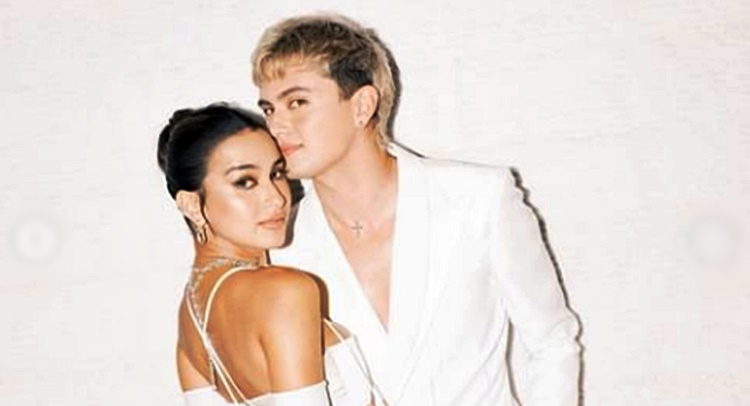 However, the rumors eventually died down. Apparently, this was the reason why netizens recalled the "denial" from James and Issa's camp after they confirmed their relationship.
During the recently-concluded Preview Ball, James Reid and Issa Pressman were asked about their relationship, based on the article in The Philippine Star. The actor-singer said that he is very in love with his current girlfriend.
"There's no better way to say it. I'm very in love. I'm very happy. The best part about tonight's that I'm here with Issa," he said. Issa said that the best part of their relationship is that they are very supportive of each other.
The social media personality shared that they help each other as they have their own strengths and weaknesses. "He's sweet, he's very caring. I would say honestly, because he has Careless under his name, some people would think that he's careless, but honestly, he's very caring," she added.
Issa also shared that her boyfriend saves his time for his loved ones and that he is like a glue that ties everyone together. around him. She also said that her boyfriend has so much love.
James Reid said that his girlfriend is like sunshine to him. He said that Issa brightens his days and inspires him. "She's an incredibly inspiring person, she's very strong, and I love her values in life. It's something that I really look for in a partner," the actor-singer said.
For more updates, follow us on Facebook, X (Twitter), and Instagram