How To Apply for Pag-IBIG Calamity Loan Online – You can check this detailed guide on the process for application to Pag-IBIG Calamity Loan.
There is an edge if you are an active member of some government agencies with an up-to-date account — you have entities that you can turn to in times of unforeseen situations. For example, if you are a member of the Pag-IBIG Fund, you may apply for a Calamity Loan when a natural disaster heavily damaged your place.
Pag-IBIG Calamity Loan Online Application — Guide on How To Apply & the Requirements
Steps for Pag-IBIG Calamity Loan Online Application for Eligible Members
PAG-IBIG CALAMITY LOAN ONLINE APPLICATION – Here's a guide on how to apply for loan online and the requirements you must prepare.
A lot of Pag-IBIG Fund members may turn to the Calamity Loan offer of the government agency when natural disasters struck their place. It was designed to help the members in calamity-stricken areas recover from the effects of the natural disaster.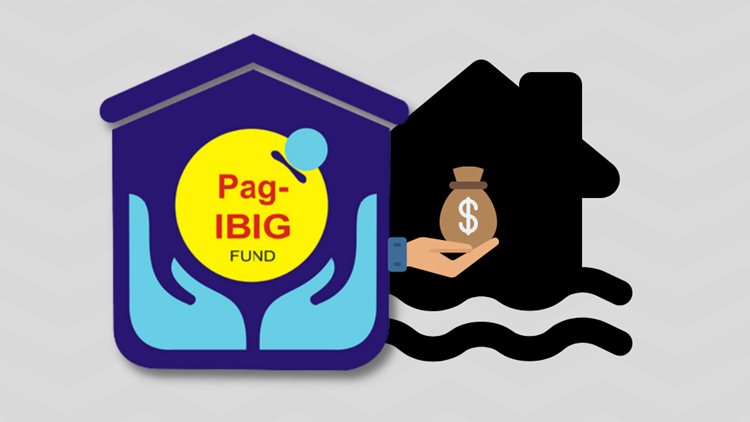 To be eligible to apply for the calamity loan offer of the Pag-IBIG Fund, the member-borrower must comply with the following eligibility criteria:
at least twenty-four (24) monthly membership savings under the Pag-IBIG Regular Savings;
Active membership, by having at least one (1) monthly membership savings within the last six (6) months prior to the date of loan application;
If with an existing Pag-IBIG Housing Loan, Multi-Purpose Loan and/or Calamity Loan, the account/s must not be in default; and
Proof of income.
The Pag-IBIG Fund has the details about the loanable amounts under its Calamity Loan offer available by providing a bracket. The actual amount that members may borrow under the offer may vary.
With regards to the requirements, there are a few documents needed for submission in applying to the loan offer. Kindly prepare the following documents:
duly-accomplished Pag-IBIG Calamity Loan Application Form
One (1) Valid ID (Photocopy)
Proof of Income

For employed applicants:

The employer must accomplish the "Certificate of Monthly Income" portion at the back of the MPL Form /
Photocopy of payslip authenticated by a representative of the company/employer

For self-employed applicants:

Business/Mayor's Permit
Commission Vouchers
Meanwhile, if you prefer a much more convenient process as long as there is a mobile phone or computer and a stable internet connection, you may go for a Pag-IBIG Calamity Loan online application.
The Pag-IBIG Fund offers online loan applications through the "Virtual Pag-IBIG" platform. If you wish to go for a Pag-IBIG Calamity Loan online application through the said platform, you may follow these easy steps:
Visit Virtual Pag-IBIG.
Select "Apply for and Manage Loans"
Select "Apply for a Short-Term Loan"
Provide the needed information.
Put your MID or ID Code.
Get a One-Time Password (OTP).
Read the Privacy Statement and click "Proceed" if you agree.
Enter your OTP and click "Done".
Check the Calamity Loan and choose your preferred card type.
Insert or upload your 'Application for Calamity Loan'.
Wait for your reference number.
Aside from the Calamity Loan offer, the Pag-IBIG Fund also offers a Multi-Purpose Cash Loan that was designed to address the short-term financial needs of members.
Thank you for visiting Philnews.ph. You may express your thought below through the comment section. You may also follow us on Twitter or on our YouTube channel Philnews Ph.