How To Configure iOS 17 Sensitive Content Warning
IOS 17 – Here's the procedure to configure everything and safeguard your vision from unexpected explicit content in your inbox.
If you're using your phone during your daily activities, the last thing you'd want is to open your device and discover an image that you can't erase from your memory. Strangely, there are individuals who enjoy sharing unsolicited pictures, often of n*ked people, including themselves.
Thankfully, with the upcoming launch of iOS 17, there will be a feature designed to provide some defense against receiving unsolicited explicit content. While it won't prevent the arrival of such pictures or videos, the Sensitive Content Warning feature can identify and censor the image before you view it. However, if you choose to view it anyway, the responsibility lies with you.
It's important to note that the Sensitive Content Warning feature isn't activated by default; you'll need to access the settings to enable it.
Please keep in mind that this feature is exclusive to iOS 17, so make sure you familiarize yourself with the process of installing the iOS 17 public beta if you haven't already.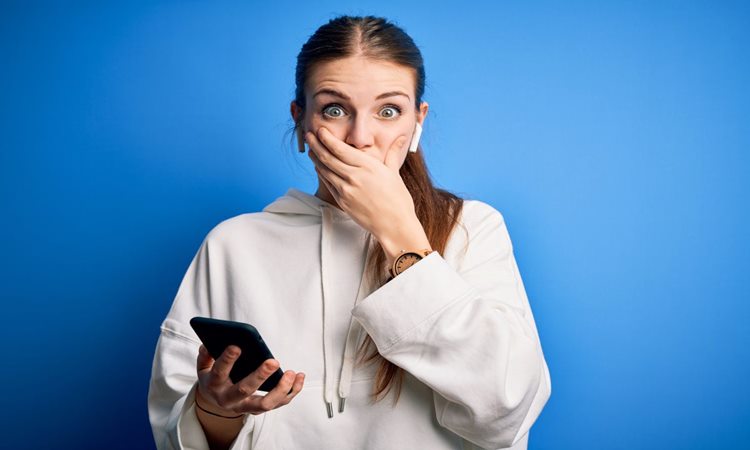 Here's a guide on how to set up the Sensitive Content Warning in iOS 17
1. Go to Settings > Privacy & Security
To get started, open the Settings app on your iPhone, scroll down, and tap Privacy & Security.
2. Tap Sensitive Content Warning
Tap Sensitive Content Warning after scrolling down that page. It's immediately above Analytics & Improvements and beneath Safety Check. By default, it is turned off, therefore you ought to change it.
3. Toggle on Sensitive Content Warning
You can toggle the Sensitive Content Warning on and off at the top of the page. To make sure the feature is turned on, you should tap it.
4. Choose which apps to apply it to
Currently, the Sensitive Content Warning can be utilized in four distinct situations. These include AirDrop, Contacts, Messages, and Video Messages.
You have the choice to enable or disable this warning for all of these scenarios, or you can selectively decide which situations will have explicit content censored. We suggest activating the warning for all of them as a precautionary measure.
5. Wait and let Sensitive Content Warning do its thing
Once you activate the settings, iOS will have the capability to examine and identify incoming images and video messages for any indications of explicit content. If such content is detected, the image will be obscured with a gray blur, similar to the example provided by Apple on the left.
To view the image, you can tap the Show button located in the bottom right corner. Alternatively, you can tap the triangular icon at the top right corner and then select Block Contact. This allows you to block the sender of the image, or access resources for assistance if the situation requires it.
What can you say about this article? Leave your comments and reactions below.
Please like and follow/subscribe:
Philnews YouTube Channel
Philnews.ph FB Page
Viral Facts