Puregold Security Staff Criticized Online After Accusing a Customer of Stealing
The security staff of the famous supermarket Puregold drew flak online after they accused a customer of stealing.
After accusing him of stealing something, an elderly guy was disappointed by the supermarket's security employees. As a result, he decided to record their argument on camera.
According to the footage uploaded by TikTok user Marcofny, security staff flagged him as he was leaving and accused him of stealing a deodorant. Yet, the netizen denied stealing anything.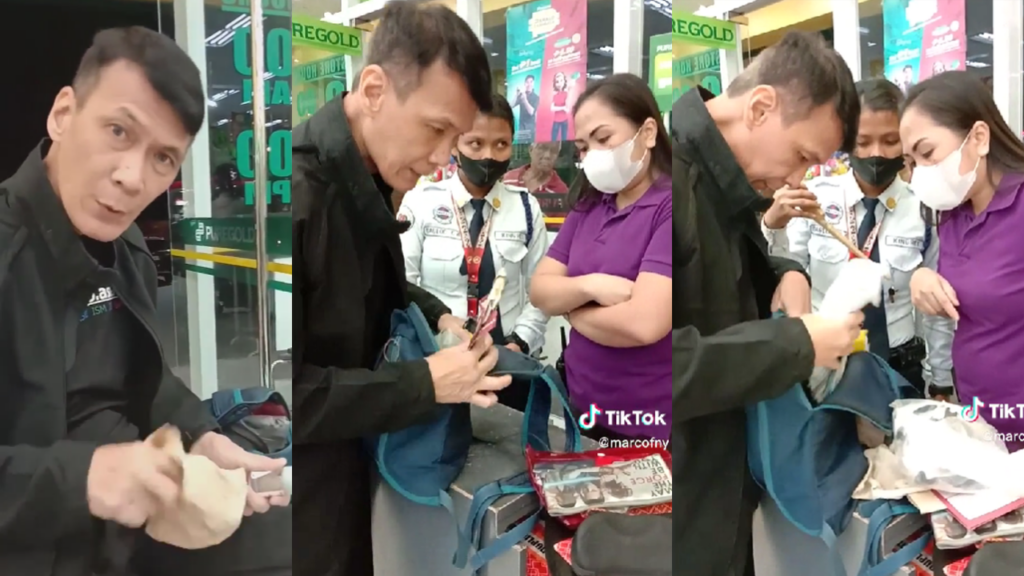 A security guard and a female employee can be seen in the video ordering the older person to empty his luggage in front of them. Marcofny even presented the empty deodorant bottle and indicated that he took it out as a reference for what brand he should buy.
The female security guard, on the other hand, insisted that he had anything in his bag. The senior citizen opens his bag in front of them and indicates that no products from the grocery were inside.
After proving that he did not steal anything from the grocery, he requests that the female security apologize to him for embarrassing him in public. The netizen is alleged to be unhappy at Puregold's personnel for opening his suitcase in front of so many people.
Netizens were astonished at a Puregold location when the video went viral on social media. Netizens chastised the security guard for wrongly accusing a customer of something he did not commit.
"Demanda niu po puregold specific ung branch na yan and ask for the moral damages they've done..no sorry sorry."
"I experienced this also. puregold din. as in my gosh, ang haba ng pila at tlga haharangin ka nila in front of many people. Buong laman ng bag ilalabas."
"As in ipapakalkal nila yan. wala silang paki kahit sobrang daming tao."
"Tulungan mabigyan leksyon mga ganyang taga bantay."
READ ALSO: NAIA Security Screeners Not Allowed to Wear Uniforms with Pockets
What are your thoughts on this article? Just feel free to leave your reactions in the comment section.
Thank you for taking the time to read this. We aim to give the freshest and in-demand content to our visitors. Come back next time at PhilNews for more updated news.