LTO in Dumaguete City Turned Impounded Motorcycles into Christmas Tree
The Land Transportation Office (LTO) has turned several impounded motorcycles into a Christmas tree in Dumaguete City, Negros Oriental.
The LTO in Dumaguete has recently gained attention online due to their distinctive Christmas tree. A netizen by the name of Jeffrey Dalisay shared a picture of what the traffic enforcement agency made to the seized motorcycles on Facebook.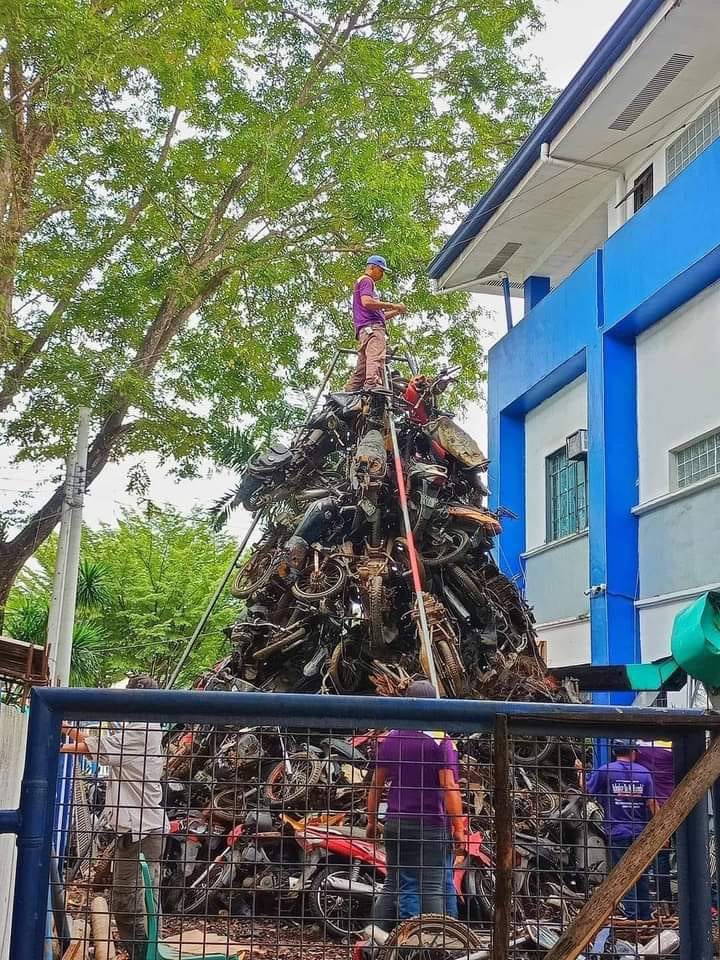 According to the photo shared, the authorities stacked the numerous impounded motorcycles in the shape of a Christmas tree. Meanwhile, other netizens say that it's a waste of motorcycles that have been given to the needy but only used as decoration.
The caption of the post reads: "MERRY CHRISTMAS! For those who does not have driver's license! Greetings from LTO and HPG. Impounded motorcycle vehicles been used to create a Christmas Tree!"
The LTO recently went viral on social media after attempting to sell worn-out motorcycles from their impounded area for exorbitant prices. Despite the fact that they are worthless, the motorcycles were auctioned off for exorbitant sums.
In accordance with Presidential Decree 1729, the LTO claims that these impounded motorcycles with their associated traffic offenses had to be auctioned off if they remained unclaimed after six months or more. They clarified that the agency has to factor outstanding fines into the bidding, which is why some of the motorcycles, despite their poor condition, have high beginning bid values.
READ ALSO: Nadine Lustre Sells Pre-Loved Items Online
What are your thoughts on this article? Just feel free to leave your reactions in the comment section.
Thank you for taking the time to read this. We aim to give the freshest and in-demand content to our visitors. Come back next time at PhilNews for more updated news.