LTO Enforcer Suffers Injuries after Hit and Run over by an SUV Driver with Violations
An enforcer of the Land Transportation Office (LTO) suffers injuries after being hit and run over by an SUV driver with multiple violations.
Due to blinkers and wang-wang, which is a traffic violation, the enforcer of LTO allegedly apprehended the car. However, the white SUV was seen running over the enforcer on EDSA-Caloocan in a CCTV video.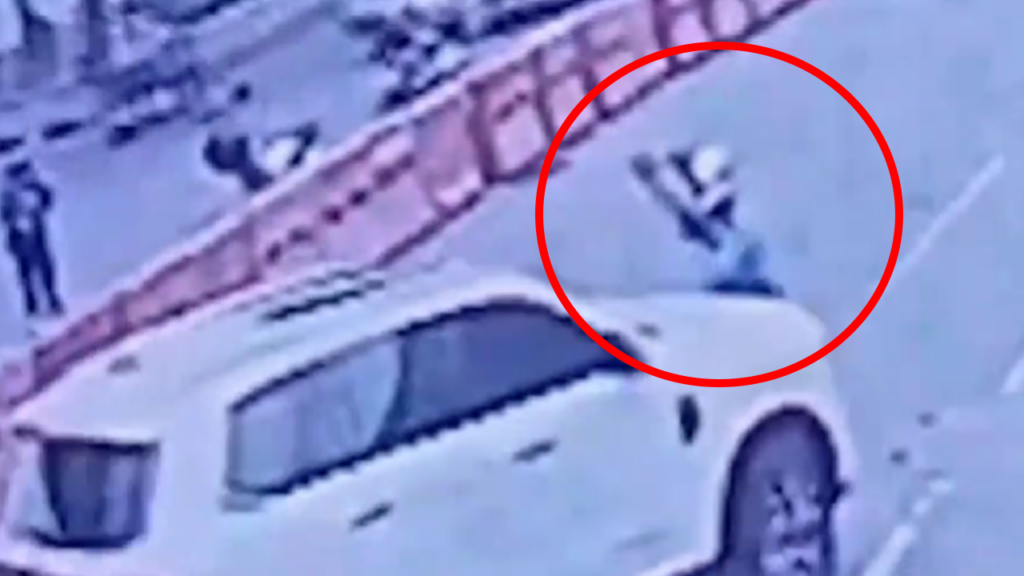 The LTO enforcer was identified as Butch Sebastian based on the report. In a video, Sebastian can be seen driving up to the SUV on EDSA-northbound Caloocan's lanes. However, despite the enforcer being in front of him, the SUV continued to proceed forward.
The victim is reported to have been hit and run over as a result of the conceited driver's continued driving. At this point, Sebastian called his colleague enforcer and requested assistance, the report added.
The driver's license was afterward attempted to be taken by an enforcer. However, the driver wouldn't give up his license until a police officer intervened. The LTO previously showed reporters Sebastian, who was walking erratically as a result of the event.
Sebastian claimed that he hurt his left leg by blocking the SUV from doing the U-turn. The driver's license was reportedly suspended for 90 days by the LTO. Sebastian is committed to bringing a criminal complaint against the SUV's driver in addition to the administrative case before the LTO.
The driver will receive a show cause order from the LTO, and both he and the registered owner of the SUV are required to attend on Wednesday. Under RA 4136, only authorized government vehicles such as ambulances, fire trucks, and police cars are allowed to use law enforcement and emergency vehicle accessories such as blinkers and sirens.
READ ALSO: Transwoman Barred by Mall Employee to Use Ladies' Restroom
What are your thoughts on this article? Just feel free to leave your reactions in the comment section.
Thank you for taking the time to read this. We aim to give the freshest and in-demand content to our visitors. Come back next time at PhilNews for more updated news.