Plan Floating Parks in Pasig, Could Solve Flood Problems
Plan Floating Parks, along the edge of the river is a solution offered by Act Lab-Architecture Office (ALAO), a New York- and New Orleans-based collaborative studio.
This progressive City of Pasig was devastated by typhoon Ondoy, 13 years ago when it hits the Philippines.
This destructive typhoon forced thousands of Pasigueños to leave their homes which is destroy by the flood.
Safety and flood control have been the two top priority of the City of Pasig Local Government Unit
(LGU).
Pasig River considered to be as danger zone that encourages people to build a walls at the riverside, resulting to a disconnection from the most famous waterway in Metro Manila.
The about to build floating park would address the decade problem of the Pasig City, about floods that killed hundreds of people every time a typhoon would  strike in the city.
According to ANC, the proposed floating parks by ALAOS were inspired from the coconut rafts and "salambaw", a floating fishing structure traditionally used by indigenous Filipino fisherman.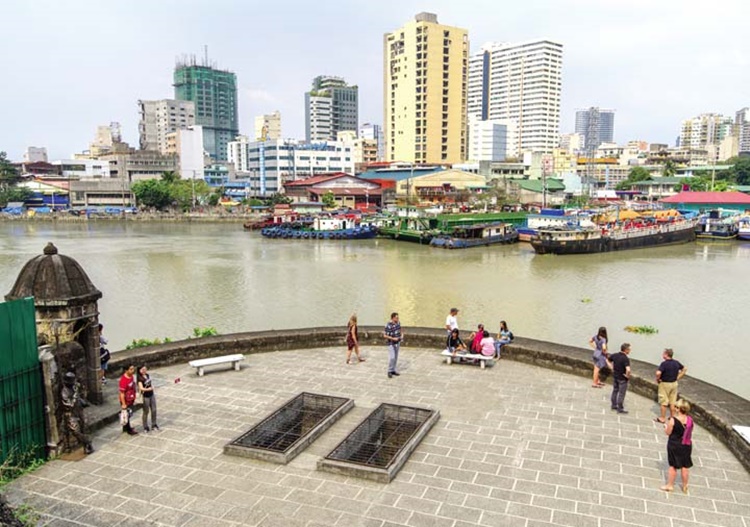 These parks would offer different attractions and amenities to Pasigueños and to tourists who want to visit the city.
Swimming pool, playgrounds, an open space for group exercises and events, a basketball court, and an outdoor gym will be made available for public use.
 "Following our observations and our instincts, we felt that the real opportunity for the city of Pasig is not to create a single public space but to create a public space that flowed like the very rivers, creeks, and streams that formed Pasig," said by Maceda. A Filipino-Australian architect and co-founder of ALAO Design, the proposed project would strengthen Pasig River's physical and cultural identity.
In a report, Pasig City Mayor Vico Sotto said, that this floating parks will not remain as a picture and a proposal as he express his support, in order to build this floating parks dedicated to the people of Pasig City.
You may also visit: Pasig City Mayor Vico Sotto Lashes Vice Mayor Over "Pamumulitika"