How rich is Western Visayas Literature? Check out below!
WESTERN VISAYAS LITERATURE – The Western Visayas has a rich Hiligaynon literature and here are some key points about this.
Literature has become every culture's means of expressing the thoughts, feelings, beliefs, and philosophies of people. And among the major components of this is the language where symbols, gestures, and motions communicated verbally and physically are involved.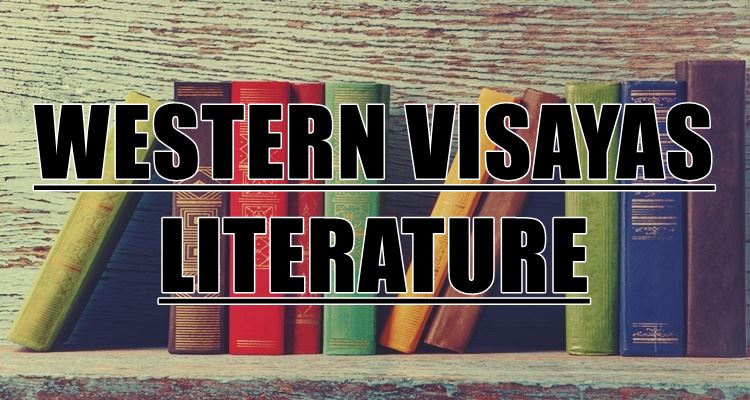 The language is essential for communication and in Western Visayas, located in the central part of the Philippines, the lingua franca is Hiligaynon. And in a collaborative quantitative study of the Filipino Department of the West Visayas State University, the rich Hiligaynon literature has been uncovered.
The literature accordingly reflects the culture and tradition of the people and the collected pieces of literature were categorized in the following genres:
Bulong
Hurubaton
Hururaon or Ududayun
Hurubatun or Daraligon
Huding
Likayo
Hakol
Hangkat
Garay-garay
Short Verses such as

folk songs
daigon
dayaw
passion and praises
lowa
riddles
short stories
These pieces came from the places on the Island of Panay such as Iloilo, Antique, Capiz, and Aklan, and from the Islands of Guimaras and Negros Occidental according to the study.
In this region, a poem is called binalaybay while the tale is asoy or the sugilanon.
Find out the others below:
paktakon is riddle
hurubaton is proverb
ili-ili is lullaby
belasyon is a vigil for the dead
Pasyon is about the suffering of Christ
pagdayaw is an ode to praise the queen's beauty and virtue
corridor is a medieval romance from the Spaniards and Rodrigo de Villas is the most popular
Among the most famous Panay epics are Labaw Donggon and the Hinilawod.
Some of the most popular names are:
poet Delfin Gumban
poet Serapion Torre
poet-translator (from Spanish) Flavio Zaragoza Cano
essayist-journalist Rosendo Mejica
zarzuela masters Jose Ma. Ingalla and Jose Ma. Nava
playwright Miguela Montelibano
novelist-poet Magdalena Jalandoni
essayist Augurio Abeto and Abe Gonzale
novelist Ramon L. Musones
poet Santiago Alv. Mulato
novelists Jose E. Yap and Conrado Norada
novelists Ismaelita Floro-Luza of Roxas City and Ma. Luisa Defante-Gibraltar of Bacolod
The other writers include for Hiligaynon — Alicia Tan-Gonzales, Peter Solis Nery, Edgar Siscar, Resurreccion Hidalgo, Alfredo Siva, Alain Russ Dimzon; Kinaray-a — Ma. Milagros C. Geremia Lanchica, Alex C. de los Santos, John Iremil E. Teodoro, Jose Edison C. Tondares, Maragtas S. V. Amante, Ma. Felicia Flores; Aklanon –– Melchor F. Cichon, Alexander C. de Juan, John E. Barrios.
Hiligaynon closed during Martial law but in the year 1989, it was resurrected. And during the Cory Revolution of 1986, here are some of its essential milestones:
the emergence of Kinaray-a writing
emergence of Aklanon writing
emergence of writing in Filipino which is Visayan-based
ferment of campus writing in these languages
the emergence of multilingual writing in the region
READ ALSO:
What can you say about this? Let us know!
For more news and updates, follow us on Twitter:@philnews_ph Facebook: @PhilNews and; YouTube channel Philnews Ph.