Robber Gets Gun Stolen By Supposed Victim & Starts Begging For His Weapon Back
ROBBER GETS GUN STOLEN – In a karmic twist of events, a robber got his gun stolen by his would-be victim.
Earlier this week, a store manager whose name was not disclosed, saw a man stealing at least $200 worth of goods. As such, the manager followed the suspect and confronted him outside.
He firmly told the suspect to return the stolen items or he'd call the police. But, the thief had no plans of returning the goods at all. After the threat, the thief reached out for his jacket pocket.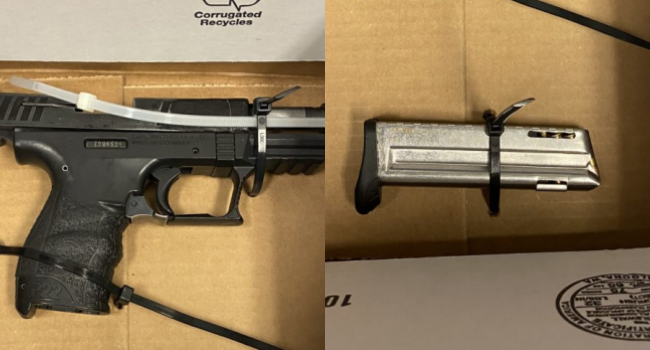 However, the manager quickly noticed the handle grip of a pistol and Karate chopped the weapon off the gun's hand. Official police reports even stated that:
"The manager struck out at the suspect's hand in a chopping motion, causing him to drop the gun."
Afterward, the manager immediately picked up the gun and started running back to the store. Meanwhile, the suspect also followed the man inside and offered a barter.
The thief said that he'd gladly return the stolen goods if the manager would return his gun. Unfortunately, this was just not the robber's day.
As per the blotter report from the Seattle Police Department, the manager had already called 911 causing the suspect to flee on foot. Sadly, the cops quickly apprehended him after he was spotted a couple of blocks from the store.
Police also highlighted how the suspect already had a previous felony conviction and was unable to legally own a firearm. Following the arrest, authorities charged him for robbery and unlawful possession of a firearm.
Thanks for reading. We aim to provide our readers with the freshest and most in-demand content. Come back next time for the latest news here on Philnews.
READ ALSO: Japanese Man Jailed After Forcing His Pet Cat to Swim in a Bathtub