Mayor Sara Duterte Gives Message for her Father Pres. Rodrigo Roa Duterte, Sen. Bong Go
MAYOR SARA DUTERTE – The Davao City Mayor wants her father, President Rodrigo Roa Duterte, and Senator Bong Go to stop talking about her over the Election 2022.
The Filipinos are less than a year away from the next national election and many are eager to know who might courageously take the presidential bid. There are consistent names in surveys for possible presidential candidates in Election 2022.
In some surveys about the possible presidential candidates in 2022, Davao City Mayor Sara Duterte topped the results. Initially, the presidential daughter clarified that she has no intention to run for president in the next election. However, there are persistent calls for her most especially from her party mates in Hukbong ng Pagbabago.
Mayor Sara was asked by her party mates to reconsider her decision. As to her, she is still thinking about it.
However, amid the Davao City Mayor still thinking whether to run for president in 2022 or not, her father, Pres. Rodrigo Roa Duterte, has mentioned her several times in his statements over the next political race.
visit: Duterte Urged by PDP-Laban To Run As Vice President in 2022
Based on a report on ABS-CBN News, the President expressed that he will not run for vice president if his daughter will seek a presidential bid. The Davao City Mayor has previously put down the possibility of a Duterte-Duterte tandem.
According to the report, Mayor Sara Duterte wants Pres. Duterte and Sen. Bong Go to stop talking about her. The presidential daughter described it as "not a pleasant event" as two (2) letters were endorsed to her by the office of the president.
"One note explained why I should endorse the Go-Duterte tandem and the other suggested that I take in Senator Go as my Vice President," the Davao City Mayor said.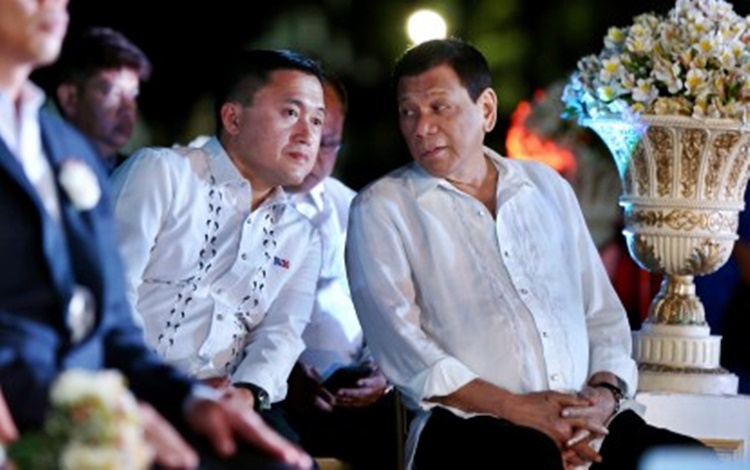 Mayor Duterte is suggesting to the President and the Senator to "own up" to their decision to be running mates in the next election. According to her, she does not see a reason why they can allegedly confirm it privately but not publicly.
The Davao City Mayor is advising her father and the Senator to stop talking about her and not make her decision as the basis on whether or not they will be taking a race for a position in the government next year.
READ ALSO: Duterte on Duque: "Maski kami na lang… I will stand by him"