Bagong Alyansang Makabayan Blames QCPD Over Delay of Anti-Duterte SONA Rally But Protest Ends Peacefully
The Bagong Alyansang Makabayan (Bayan) said that the anti-Duterte SONA rally ends peacefully but blamed QCPD for the delay.
On Monday (July 26, 2021), BAYAN reported that the anti-Duterte protests during the last State of the Nation Address (SONA) of President Duterte held by progressive groups have ended peacefully.
Bayan Secretary General Renato Reyes Jr. said that the stage demonstrations ends peacefully despite the threats of rains and vehicles are being blocked for SONA 2021. He also blamed the Quezon City Police District for the delay.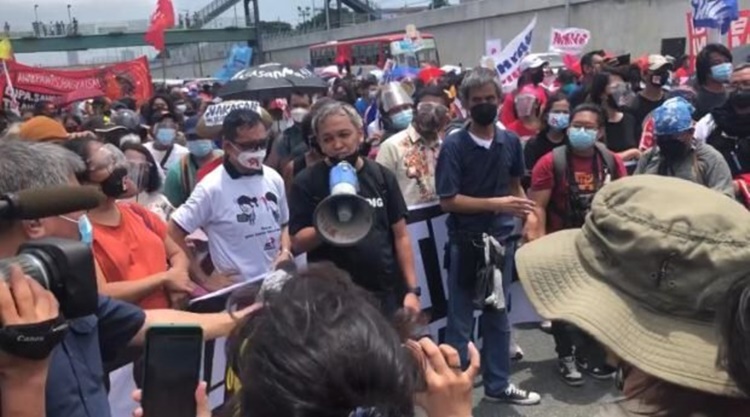 The group spokesperson said that the QCPD allegedly acted badly and accused the police personnel of violating their agreement just to control the march.
"The delay was due to the QCPD setting up orange barriers along Commonwealth and a police blockade that violated the earlier agreement with the QC Mayor," Reyes said.
QCPD has yet to give their statement regarding the incident. Reyes also explained that the protesters refused to follow the pathways created the pathway but eventually removed the blockades and allowed them to pass.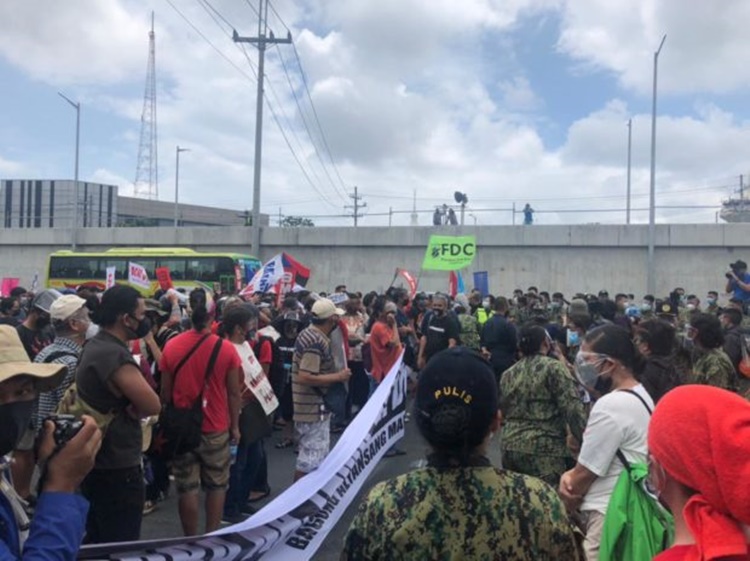 Around 6,000 to 7,000 individuals have gathered for the rally, which is quite bigger compared to the numbers of protesters last year.
"After today, we are more than ever determined to see the end of the Duterte regime, and to frustrate its evil plan of putting up a dynasty in Malacanang. Wakasanna!" Reyes added.
What can you say about this? Just feel free to leave your comments and reactions to this article.
Read Also: Group of Protesters Gathered to Rally on President Duterte's Last SONA