OCTA Says 1M COVID-19 Cases In PH Possible If Interventions Fail
1M COVID-19 CASES IN PH – According to the OCTA research group, if the surge of COVID-19 cases in the Philippines continue, reaching 1 million cases could be possible in the next 1-2 months.
Currently, the Philippines is breaking all-time-high records in just a matter of weeks. Last year's COVID-19 cases peaked at around over 6,000 daily cases. However, the Department of Health (DOH) reported over 9,800 COVID-19 cases yesterday.
Because of this, the country now nears a total of 700,000 cases reported. With this, OCTA forecast that the country could see 740,000 cases by the end of March.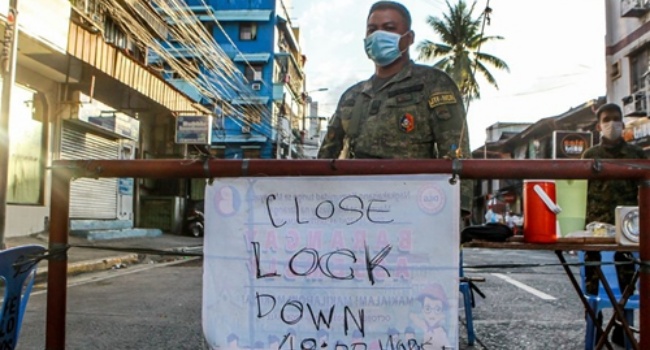 According to an article from GMA, Professor Guido David said:
Hindi pa naman agad agad 'yun. Depende. Ang trajectory natin aabot tayo mga 740,000 up by end of March. Pero by April titingnan natin
Meanwhile, when asked if 1 million COVID-19 cases, Guido said it could be possible in 1-2 months. He explained that if the new interventions to curb the spread doesn't work out, a million COVID-19 cases may not be out of reach.
However, with the arrival of new vaccines, things could still change for the better. As per the article, Guido said: "Marami na kasing nagbabago kaya mahirap magsabi ng projection, kasi may dadating na tayong bakuna".
But, despite the new cases, Guido said stricter measures such as an enhanced community quarantine (ECQ) or modified enahanced community quarantine (MECQ) isn't necessary.
"Yung NCR Plus bubble so far nakikita naman natin may effect naman siya dahil bumababa naman ang reproduction number. Pero 'yun nga, baka kukulangin 'yung dalawang linggo, pati 'yung apat na linggo. At least ito naba-balance natin ang hanapbuhay ng ibang kababayan"
READ ALSO: SK Chairman Nabbed in Buy-Bust Ops for Selling Illegal Drug Plants