Assunta de Rossi wore a stunning wedding necklace
Actress Assunta de Rossi recalled the day when she wore her wedding necklace with 400 diamonds.
She first tied the knot with husband businessman-politician Jules Ledesma on December 14, 2020, in a civil wedding in the latter's hometown San Carlos, Negros Occidental.
The grand wedding happened on March 14, 2004. That was the time when the family of Assunta already wholeheartedly accepted Jules, based on the article from PEP. It was indeed a grand showbiz event as it was televised, aside from the fact that principal sponsors, wedding entourage, and guests were distinguished people in society.
All eyes were at the bride. Assunta was wearing a Vera Wang gown and veil designed by Rhett Eala. Her beautiful bridal look was completed by her wedding necklace with 400 diamond and with matching earrings.
Talking to the entertainment news site, Assunta clarified that rumors that they spent almost a hundred million pesos to the wedding are not true. "Not true na PHP97 million! Sobra naman yun! Our net worth at that time wasn't anywhere near that amount," she said.
She also shared that ABS-CBN paid P2 million of their wedding budget for the network's exclusive coverage. The actress added that they can't really recall how much they spent in their wedding but she said it was a little less than P10 million.
"Most of it went to the Orlina champagne fountain, my diamond choker, and the Mercedes 600 car imported from the U.S. But those are assets, kaya ok lang gastusan. Wala kaming lugi at all sa mga yun," she said. But of course, that included her gorgeous pieces of jewelry that were gifts from her husband.
When asked about her moment during the wedding, she shared that it was the dessert buffet. "It does feel like a long time ago. I remember the dessert buffet during the reception. Jules wanted a small wedding cake and a 50-yard long dessert buffet," the actress said.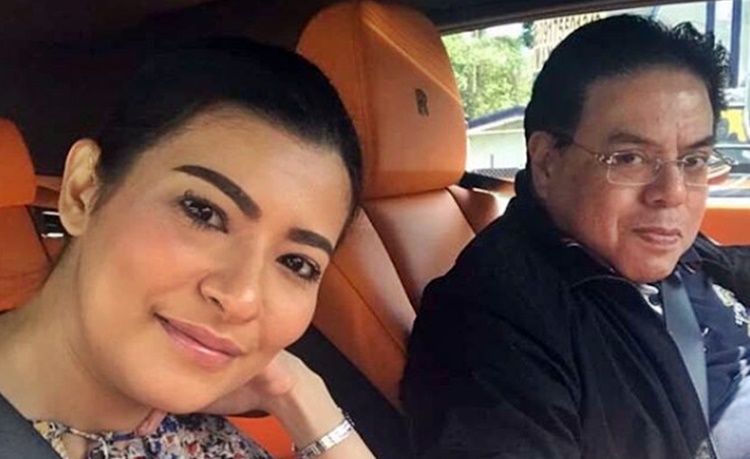 The Dinner was sit-down and then when it was time for dessert, a curtain behind them revealed a long table full of sweets. "Ayun, nagtakbuhan mga tao papunta doon. Sira ang diet! I think my husband did that on purpose. Haha!" she recalled.
The soon-to-be mom also shared that the "Tree of Life" that they had during the wedding where champagne flowed. "Memorable din yung champagne fountain by Ramon Orlina. Buhay pa yun! It's in his museum in Tagaytay. We'll get it back eventually," Assunta said in the interview.
What can you say about this?
READ ALSO: Manny Pacquiao reacts to Karen's apology over 'College Degree' Question