Duterte Says The Philippines May Need To Sell Assets To Fund Pandemic Response
COVID-19 FUNDS – President Rodrigo Duterte said- the Philippines would need to borrow and sell assets to fund the Coronavirus response.
Currently, the Philippines had spent P352.7 billion on COVID-19 response and relief. However, Finance Secretary Carlos Dominguez emphasized that the Philippines' cash is "suffecient" as of now.
Additionally, he stated that the Philippines was getting funds from the P4.1 trillion national budget for 2020. Along with this, they were spending from tax collections, savings, and borrowings from other agencies.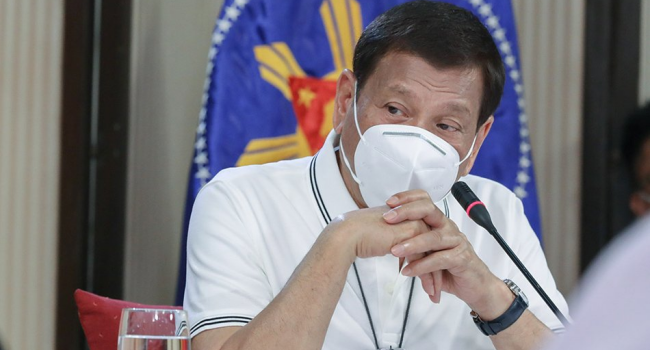 However, Dominguez said that even though the Philippines has sufficient funding, they are held back by the budget allowance.
In a bid to further flatten the spread of the coronavirus, Duterte extended that lockdown in Metro Manila and other high-risk areas until May 15. As of now, the COVID-19 hotspots in Luzon were Metro Manila, NCR, and Calabarzon.
According to a report from ABS-CBN, Duterte noted that we won't know for how long the coronavirus would affect our lives. Following this, he said that if the funds would not be enough, they would have to borrow. Furthermore, if borrowing wouldn't be enough, selling assets may become an option.
The Philippines had become the country with the highest number of COVID-19 cases among the ASEAN countries. Also, it has the least number of recoveries from the virus.
Worldwide, the number of coronavirus cases had reached over 2,718,797 reported cases. Additionally, the number of deaths caused by the virus had risen to more than 190,656. Meanwhile, the number of recoveries had increased to 745,813.
Thanks for reading. We aim to provide our readers with the freshest and most in-demand content. Come back next time for the latest news here on Philnews.
Like this article? READ ALSO: US Official Says New Study Claims Sunlight Quickly Destroys Coronavirus