What Is The Importance Of Quarantine Today? (Answers)
IMPORTANCE OF QUARANTINE – As the world faces the coronavirus pandemic, its important to practice quarantine protocols.
We could recall that in South Korea, a single patient with symptoms of COVID-19 failed to adhere to quarantine protocols. Because of her, two clusters of COVID-19 cases create which cause 80% of infections in the country.
Here in the Philippines, the quarantine serves as the primary weapon against the spread of the virus. Since the coronavirus is spread through human-human transmissions, it's important to adhere to social distancing.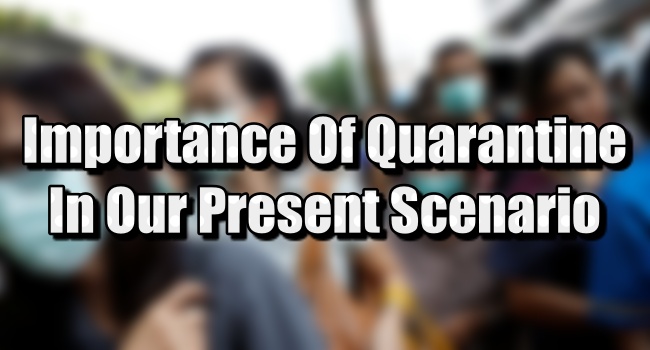 Moreover, if you have symptoms of COVID-19 such as coughing, breathing problems, and fever, it's important to undergo a self-quarantine to avoid infecting others.
Additionally, if we look at things on a bigger scale, imposing a nationwide community quarantine provides health care workers precious time in dealing with the spread of the virus.
With the quarantine in place, a certain city or province would be put under isolation with limited movement, thus, minimizing the spread of the virus.
Lastly, the quarantine provides as with an opportunity to reflect upon ourselves the current situation the country is in, what could be changed, and what needs to be changed.
Like this article? READ ALSO: Tanikala – Ang Kahulugan At Kung Saan Ito Ginagamit