The USA started the first human trial of coronavirus vaccine
The United States of America started the first human trial of the coronavirus vaccine as COVID-19 continues to spread.
US health officials said that the first human trial to evaluate a candidate vaccine against the new coronavirus has begun in Seattle. This aims to raise hope to people all over the globe in the fight against the novel coronavirus diseases 2019.
Based on the report from ABS-CBN, experts named the vaccine mRNA-1273. This was developed by the US National Institutes of Health (NIH) scientists and collaborators at biotechnology company Moderna, which is based in Cambridge, Massachusetts. The project is funded by the Oslo-based Coalition for Epidemic Preparedness Innovations (CEPI).
NIH said that 45 healthy adult volunteers ages 18 to 55 years over approximately 6 weeks will enroll in the open-label trial. "The first participant received the investigational vaccine today," the health institute stated.
Anthony Fauci, head of infectious diseases at the NIH said that "finding a safe and effective vaccine to prevent infection with SARS-CoV-2 is an urgent public health priority." The NIH official also said the phase 1 study is an important first step toward achieving that goal.
Through the trial in Seattle, experts aim to know the impact of different doses delivered by intramuscular injection in the upper arm. Participants will be monitored for side-effects like soreness or fever.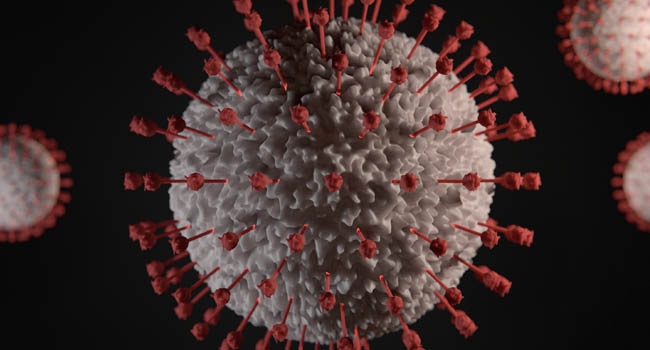 Based on the report, the coronaviruses have spherical and have spikes protruding from their surface characteristic. These will enter the human body through the spikes when it binds to human cells. The genetic information of this spike is imitated by the Moderna candidate vaccine in a substance called "messenger RNA."
When human tissue is being injected with the spike's messenger RNA, it will grow inside the body. Because of this, the immune response without having actually infecting a person with the full-blown virus happens, based on the report.
What can you say about this?
READ ALSO: Neri Miranda, Pokwang Extend Help To Health Workers Amid Quarantine
comment(s) for this post "Coronavirus Vaccine: USA Starts First Human Trial". Tell us what you think abut this post by leaving your comments below.