K-12 Review Results Set To Be Released Next Month
K-12 REVIEW RESULTS – The Department of Education said that review results of the K-12 basic education program will be released next month.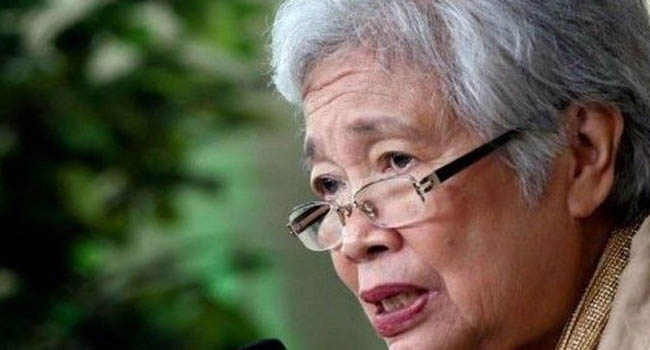 According to PhilStar, Diosdado San Antonio, the department's undersecretary for curriculum and instruction said that the review, which is part of efforts to improve the quality of education in the country, will be released in March.
San Antonio added that they might implement a transition curriculum next school year, which will begin in June.
The department said that it is required to join international assessments in order to see the full picture of the situation of the country's education system, according to education secretary Leonor Briones.
Briones said this in context of the current Program for International Students Assessment (PISA), which shoowed the Philippines lagging behind 79 other nations that joined the triennial assessment.
"If we introduce reforms, it will not necessarily be because we want to raise our rankings in PISA, it is because we care about the future of our 27.2 million learners and the future of this country,"

"We should not fall into a trap of implementing special programs in order to rank highly,"
As per the report, the secretary added that international assessments are useful because we see ourselves in the mirror of global standards.
During the results, the department launched the Sulong EduKalidad initiative, which would consolidate efforts to enhance education quality.
It would fixate on the curriculum review; improving learning facilities; curriculum review; improvement of learning facilities; improving skills of teachers and school heads; and engagement of different sectors.
Briones also met with officials and teachers of top performing public schools in PISA in order to gain additional insights on their best practices and further contribute in improving the curriculum.
"The (top performing schools) are not all in Metro Manila, you have in Baguio, in the Visayas, you have in Bicol and Mindanao. In spite of all the constraints, they are performing well. There must be something happening where they are and we want to learn from them,"
What do you think? How will you react to this? Let us know more about it in the comments below.
READ ALSO: Fil-Am Singer Francisco Martin Amazed Judges of American Idol Season 18
Check out our latest news at philnews.ph or in our following social media pages
Facebook: /PhilNews
Twitter: @PhilNews247
Instagram: @philnewsph