Is it true that the reaction of Simon Cowell to the AGT Finals performance of Marcelito Pomoy is fake?
The reaction of Simon Cowell to America's Got Talent Finals performance of Marcelito Pomoy is allegedly fake.
These past few days, the Filipino singer is one of the top trendings on social media. His video during the semi-finals of the talent competition even landed on #1 Trending on YouTube.
With this, fans were anticipating his performance for the Finals. He sang with his dual voice the classic love song Beauty and the Beast. Once again, he awed the audience and the judges as well. However, as he did it is again, Simon Cowell was a bit critic when he shared his reaction. However, he said, "I think you have a massive career in front of you, I really do."
This line caught the attention of YouTuber John Master Lee. It is because Simon also said this line after the semi-finals performance of the Pinoy singer. Then, Lee said in his reaction video that Simon did not just say the same comment but the show used the exact same clip.
"They reused the same comments from him which means the judges comments are fake," the YouTuber said. Lee supported his claim by having a side by side comparison of the semi-finals and the finals episodes.
Another thing that the YouTuber noticed was that Simon wore the same shirt both in semi-finals and finals. On the other hand, other judges were glamorously dressed because it is already the finals. He also theorized that Simon wore the same shirt in order for the production to interchange his comments.
READ ALSO: Marcelito Pomoy Reveals Simon Cowell Chose AGT Grand Finals Song?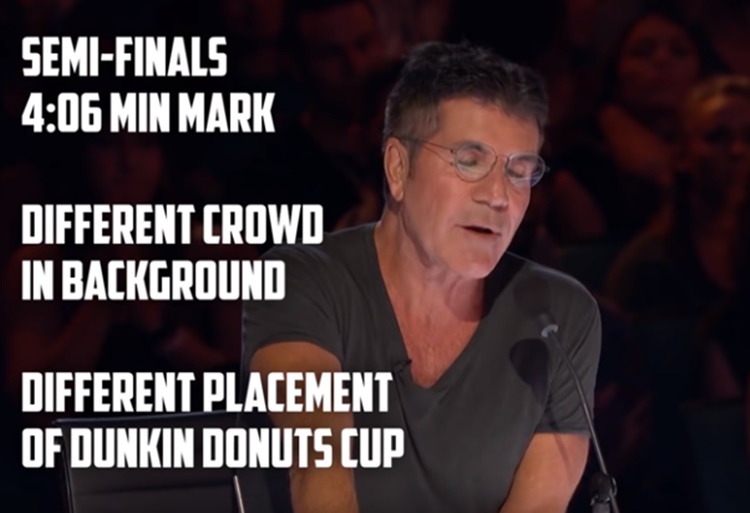 By showing the arms of judge Heidi Klum beside Simon Cowell, John Master Lee concluded that the comment that was faked was in semi-finals. Watch the video.
What can you say about this?
READ ALSO: OSCARS 2020: 92nd Academy Awards Official List Of Winners