Undercover Footage Exposes Horrifying Conditions Of Chickens Inside Farm
UNDERCOVER FOOTAGE – An undercover footage showed the condition of chickens inside the farm that supplies supermarkets.
Poultry farming means raising domesticated birds such as geese, chickens, turkeys, and ducks. Chickens are the most popular because they continue to lay eggs all year round.
Farmers are advised to routinely give their chickens approved medications, clean surroundings, food, and water and treat them immediately when they have any disease to prevent outbreaks.
Recently, undercover footage at a free-range farm "Hoads Farm" in East Sussex shows a detailed picture of the chicken's terrible condition. Based on a report from LadBible, the said farm is currently suspended after the video emerged on social media.
The controversial farm supplies eggs to Sainsbury's, ASDA, Tesco, and Morrisons. The eggs from "Hoads Farm" will not be sold by Sainsbury's and Tesco until the investigations are done.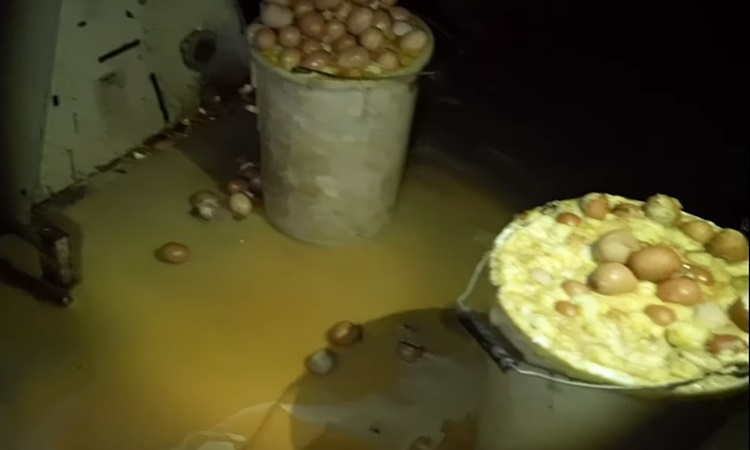 According to DXE, the floor of the farm was 'swimming with rotting egg fluids.' More than 30,000 hens were stuffed into multi-story metal rows.
"Many of the hen's cloacae, from which their eggs are laid, were visibly infected and raw from forced overproduction…"
"Hoads has said that they collect their dead birds every day and dispose of them properly but we visited many times over the months and saw the same bodies decomposing."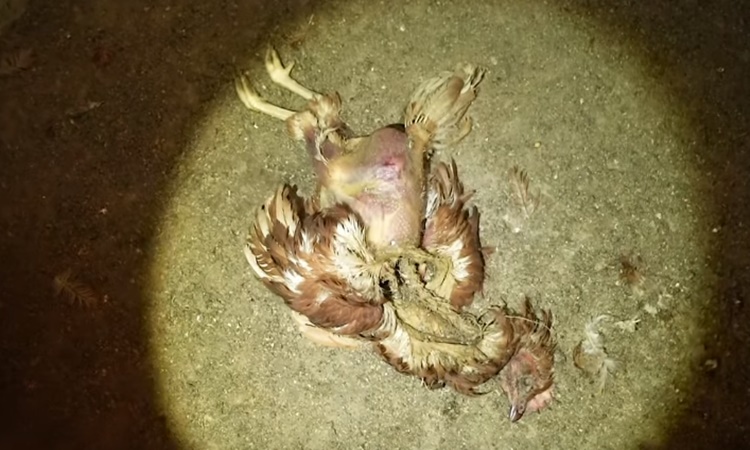 The spokesperson of Tesco released a statement, saying: "These are deeply disturbing and unacceptable images. We expect all brands sold at Tesco to uphold high animal welfare standards and will closely review the results of the investigations into this farm."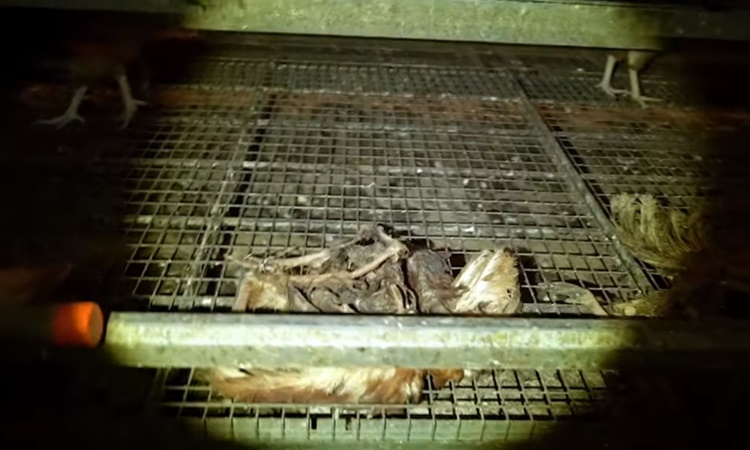 Spokesperson of Sainsbury also said: "The welfare of our animals is extremely important and we are investigating these allegations."
Watch the video below:
What can you say about this article? Leave your comments and reactions below.
READ ALSO: Horrifying Video of Chicken Breast Crawling Off Table To Floor Goes Viral
comment(s) for this post "Undercover Footage Shows Chicken Laying Eggs Next To Corpses". Tell us what you think abut this post by leaving your comments below.