Korina Sanchez shared the "pangungulit' of her daughter Pilar
Kapamilya journalist Korina Sanchez shared a video of her daughter Pilar's "pangungulit" while she was working.
Korina and husband Mar Roxas are very hands-on parents to their twins Pepe and Pilar. Early this month, the Rated K host shared that they are letting their children play on the ground covered with grass.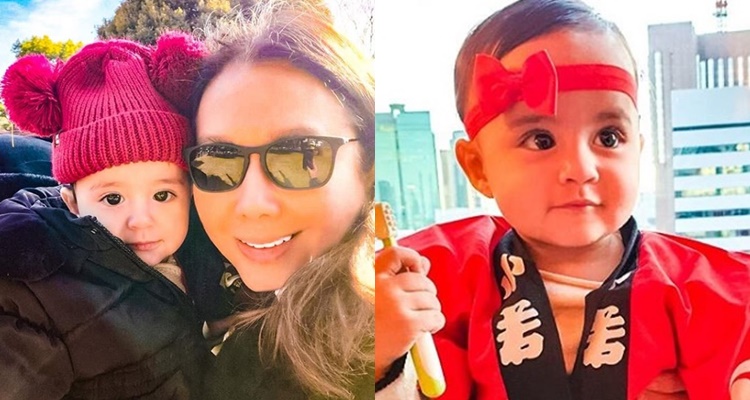 The fascination of Pepe and Pilar in playing in the grass started when they had their vacation in Japan. Korina does not mind if their children get dirty while playing. She said that through this, the babies are developing their immune system. By crawling, the journalist shared that the bones of Pepe and Pilar are getting stronger.
Just recently, Korina shared another video of her daughter Pilar. In her Instagram post, she said that her baby was making "pangungulit" to her while she was working. "Guess who is makulit?" she wrote in the caption.
In the video, Pilar was in her walker and trying to get the attention of her mother. The baby was also trying to reach the table as if she wanted to be on the top.
Meanwhile, Korina Sanchez said that they seldom put the twins in their walkers because they want them to develop their muscles in their legs. If the couple wants to their twins to walk freely on their own, that is the time they use walkers. The journalist also shared in the video that she and Pilar will follow Mar and Pepe who were already in Baguio.
Several netizens shared their comments on the cute baby. Here are some of the reactions:
"pilar is just adorable just like you ms korina" – IG user @marygrace_samoy
"hello pilaring" – IG user @maryanncassanova
"Wow i hope to see pepe and pilar in baguio we're going there too tom!" – Ig user @accdl28
What can you say about this?
READ ALSO: Michelle Dee on 'next Catriona' tag: 'Don't believe in being the next anyone'